Walmsley, Tom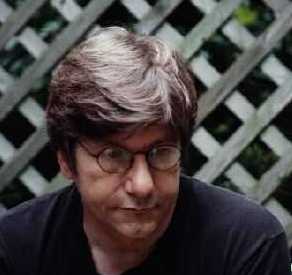 Tom Walmsley
Ontario-based playwright and novelist, born in Liverpool, England, December 13, 1948. He came to Canada in 1952 and was raised in Oshawa, Ontario, and then Lorraine, Quebec.
A high-school dropout, he had an eventful adolescence and early adulthood, addicted for much of it to heroin and then alcohol. His experience during this time - including three marriages - fueled his later work (and is particularly evident in the brilliant Something Red (New Play Centre - now Playwrights Theatre Centre, 1978, subsequently performed at Tarragon Theatre, directed by Guy Sprung).
Among his other plays are: The Workingman (New Play Centre, 1975); The Jones Boy (Toronto Free Theatre, performed with The Workingman, 1977, directed by Bill Lane); White Boys (Tarragon, 1982, Bill Glassco); Getting Wrecked (music by Micah Barnes, Theatre Direct, tour, 1985); Mr. Nice Guy (with Dolly Reisman, 1985, Necessary Angel); Maxine (dance work performed in 1995 by Julia Sasso); Blood (Factory Theatre, 1995, dir. David Ferry, published by Scirocco Press, 2000); Descent (Theatre Passe Muraille 2006, dir. Kate Lynch).
His plays are fiercely funny, brutally honest, bold and unapologetic. The scenarios typically portray sex and violence, which he believes to be the main motivators in life. Critic Jerry Wasserman has called him "Canadian theatre's chief chronicler of the dark underside of Canadian urban life."
He has also published three novels and two books of poetry, and wrote the screenplay for Jerry Ciccoritti's film Paris, France (1993).
In the "Afterward" to The Jones Boy, a play about dealing with heroine addiction, he states that "the artist should be, by definition, an enemy of the state": "I think anyone with any intelligence has got to disagree with the entire system. What is wrong is not what the government thinks is wrong. I think that as an artist you should be able to say that. As an artist, you're not trying to be patriotic. The person who works in the Dairy Queen is not in a position to have an effect. But a person who's in a community of creative people has opportunity, has power" (quoted from The Work, eds Robert Wallace and Cynthia Zimmerman. Toronto: Coach House, 1982. 77).
Website: https://tomwalmsley.ca
Profile by Gaetan Charlebois and Anne Nothof
Last updated 2022-02-23