Massey, Walter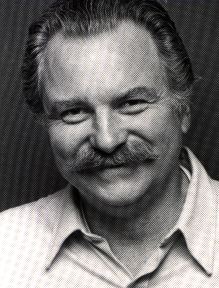 Walter Massey
Quebec-based actor whose career has spanned six decades, born in Toronto August 19, 1928, died in Montreal August 4, 2014. He was named after his grandfather, who was president of Massey-Harris, the Canadian manufacturer of agricultural equipment. His second cousins were actor Raymond Massey, and governor-general Vincent Massey.
Walter Massey attended Upper Canada College and the University of Western Ontario, and studied engineering at the Massachusetts Institute of Technology, but changed his career path when he discovered acting at the Boston Tributary Theatre. He studied at the Professional Broadway Workshops under Harold Clurman and Sanford Meisner.
He worked in the United States (notably for Joseph Papp's New York Shakespeare Festival) as well as for many of the major companies in Canada, including the Bulldog Theatre, National Arts Centre, Stratford Festival, Manitoba Theatre Centre, and Centaur Theatre.
He was co-founder of the King's Theatre in Prince Edward Island, the Piggery Theatre and Playwrights' Workshop.
He also acted extensively in film and television, including the role of Doc Stewart in the Canadian-produced series, Lassie.
He was a founding member of Canadian Actors' Equity and served in the governing bodies of both the local and national associations for over 34 years.
Source: Fred Langan. "Versatile actor helped Canadian theatres," Globe and Mail 18 Aug 2014: S6.
Last updated 2014-08-18