Wetherall, Jack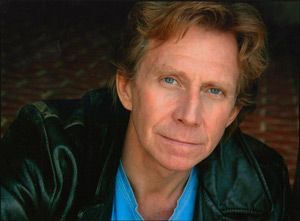 Jack Wetherall
Actor who has performed in many major Canadian and American venues for over forty years. Born in 1950, Jack Wetherall grew up in Sault Ste. Marie Ontario, and his first performances were with the Sault Theatre Workshop's production of The Boyfriend in the role of Tony, and Look Homeward Angel in the role of Eugene. His first major roles were in Montreal, Quebec, at Centaur Theatre (Hamlet, 1975, Frankenstein, 1976) and Saidye Bronfman Centre (Caligula, 1977).
After graduating from York University's Glendon College, he joined the Stratford Festival Acting Company. Under the direction of Robin Phillips, he played several leads at Stratford in the late 70s and early 1980s including in As You Like It, Midsummer Night's Dream, Julius Caesar, The Seagull, Henry V and The Tempest.
He then moved to New York City where he starred on Broadway in the title role of The Elephant Man and created the role of Mario in the Off Broadway hit Tamara by John Krizanc. Other theatre credits include the roles of Cyrano (Guthrie Theatre), Macbeth and Berwhone (Alabama Shakespeare Festival), Richard II (Utah Shakespeare Festival), Oscar Wilde in Gross Indeceny (Cincinnati Playhouse), Lopahin in The Cherry Orchard (A.C.T. in San Francisco), title role in The Rover (Folger Theatre in Washington and Goodman Theatre in Chicago) and Captain Von Trapp in The Sound of Music (Artpark). In Los Angeles he won two Drama League awards for his performances as Jack Tanner in Man and Superman and Dionysus in The Bacchae.
His more recent credits include Prospero in The Tempest (North Carolina Shakespeare Festival), Le Notaire in La Fille du regiment (Metropolitan Opera), and Rainbow Carl in Walk Across America for Mother Earth(La Mama Theatre).
In Canada, he appeared in the Soulpepper Theatre Company production of The Mill on the Floss (2000), the Canadian Stage production of Larry's Party (2001), both directed by Robin Phillips.
He has also acted for TV, including the recurring role of Vic Grassi in the series Queer as Folk (scriptwriter Brad Fraser).
He has taught acting and directing for many years at NYU, Princeton, Williamstown, U.C.L.A, Chicago's Center Theatre and his own studio in NYC. He presently teaches at the Stella Adler Acting Conservatory.
He divides his time between New York City and Sault Ste. Marie.
Website: https://www.jackwetherall.com
Last updated 2022-03-03