Wing, Paula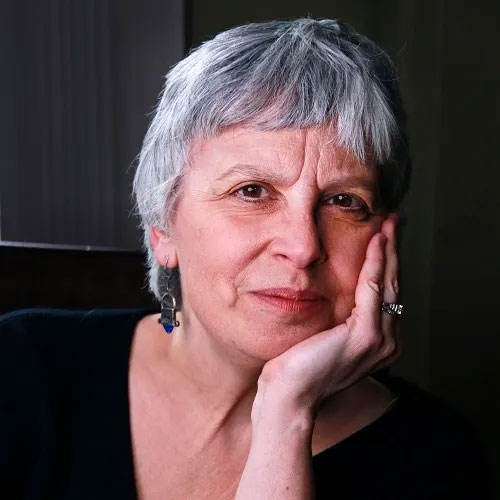 Paula Wing
Actor, playwright, translator, and instructor, Paul Wing is a graduate of the National Theatre School of Canada.
She has acted with companies across Canada, including Youtheatre (Snakes and Ladders and her own Lydia); Centaur Theatre (If We Are Women); Neptune Theatre (Glorious 12th); Citadel Theatre (The Diary of Anne Frank, Waiting for the Parade, Lend Me a Tenor); Canadian Stage (Possible Worlds); and as one of the Stratford Festival ensemble.
In 1992 she won a Chalmers Award for her adaptation of Joy Kogawa's novels Obasan and Naomi's Road as Naomi's Road , which has been performed at Arts Barn in Edmonton in June, 2000. In February, 2002, her play The Begats, premiered at Great Canadian Theatre Company.
Her translations include Accidental Death of an Anarchist by Dario Fo, Today Jocelyne is under a Cloud by Olivier Choinière, and Intractable Woman by Stefano Massini which premiered at Imago Theatre in 2017.
In October 2021, her adaptation of Josh Funk's picture book How to Code a Sandcastle premiered at Thousand Islands Playhouse. She is the librettist on an opera-in-development called Arriving at the Fire with composer Kelly-Marie Murphy for Calgary Opera.
Paula Wing is a Sessional Professor in the School of Dramatic Art at the University of Windsor and a guest lecturer in the Music Educator program at Laurier University. She has served on several Dora Mavor Moore Award juries.
Source: Toronto Alliance for the Performing Arts (tapa.ca).
Last updated 2022-03-11