McKim, Andy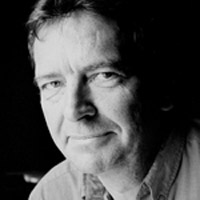 Andy McKim
Toronto-based director and dramaturge, Artistic Director of Theatre Passe Muraille from 2007 to 2019. Andy McKim grew up in Quebec and attended Mount Allison University in New Brunswick from 1971 to 1975. He then held a wide range of jobs at the Neptune Theatre (1976-1981). As an apprentice director, he worked in England and Scotland for two years with over forty directors, including Sir Peter Hall.
For twenty years he was Associate Artistic Director at Tarragon Theatre (1985-2006), working closely with Artistic Director Bill Glassco. At Tarragon, he helmed Daniel MacIvor's Somewhere I Have Never Travelled, Don Hannah's In The Lobster Capital of the World, Joan MacLeod's Toronto, Mississippi, Jonathan Wilson's Kilt, (April, 1999), and Maja Ardal's Midnight Sun (January, 2001), among many others. He administered the Tarragon Playwrights Unit, and worked as a dramaturge with more than eighty playwrights. He also produced the annual Spring Arts Fair for twenty-one years, showcasing new works in theatre and dance, music, and poetry.
He has directed for the Toronto Fringe, Buddies in Bad Times, Citadel Theatre and Neptune Theatre.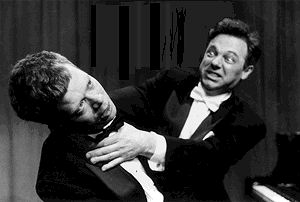 McKim has been nominated for the Dora Mavor Moore Award (The Wedding Script) and won two Fringe First Awards at the Edinburgh Fringe. In 2007 he received the George Luscombe Award for his contribution to the development of new Canadian plays. In 2010, he was awarded the Bra d'Or by the women's caucus of the Playwrights Guild of Canada. In 2016, he received the Silver Ticket Award, which is awarded to an individual who has excelled in his or her career while also nurturing the development of Canadian theatre, presented by the Toronto Alliance for the Performing Arts (TAPA).
McKim has also contributed extensively to the Toronto theatre community: on the board of the Toronto Theatre Alliance (1993-97), the board of the Professional Association of Canadian Theatres/PACT (1993-2002), and PACT President from 2001-2005. From 1993-1999 he was on the board of the Dora Mavor Moore Awards.
Website: www.andymckim.com
Profile by Gaetan Charlebois and Anne Nothof.
Last updated 2021-05-04