Carley, Dave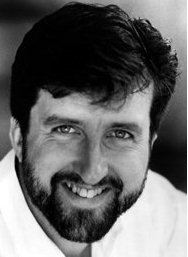 Playwright born and raised in Peterborough, Ontario, November 6, 1955, now living in Toronto.
Dave Carley's plays have been performed extensively across Canada and the US as well as in Japan, Australia, England and New Zealand. His play, Writing with Our Feet (Theatre Terra Nova, Hamilton, 1990, directed by Ken Land), was nominated for a Governor Generalís Award in 1991 and his Taking Liberties (Vancouver Fringe Festival, 1992, directed by Jan Carley) was a finalist for a Chalmers Award in 1992. Two works premiered in 1999: Big Box (Blyth Festival), and Walking on Water (Prairie Theatre Exchange).
Carley has written extensively for radio, including many episodes of the CBC series Afghanada (2006-2011). He is a script editor for CBC radio, drama editor for Scirocco Publishing. In 1997 he was playwright-in-residence at the Stratford Festival. He is the author of two anthologies of radio plays: Take Five (Blizzard) and AirPlay (Scirocco).
In February, 2002, his adaptation of Margaret Atwood's The Edible Woman (first heard on radio) was performed at Canadian Stage.
Other stage plays include: Midnight Madness (premiered at Muskoka Festival, 1988, directed by Bill Glassco); Into (Theatre Passe Muraille, 1994, directed by Bill Lane); Kawartha (Alberta Theatre Projects, 1994, directed by Colin Taylor); Hedges (Carousel Players, St. Catharines, Ontario, 1995, directed by Josie LeGrice).
Profile by Gaetan Charlebois. Additional information provided by Joel Greenberg.
Last updated 2020-07-17