Tremblay, Carmen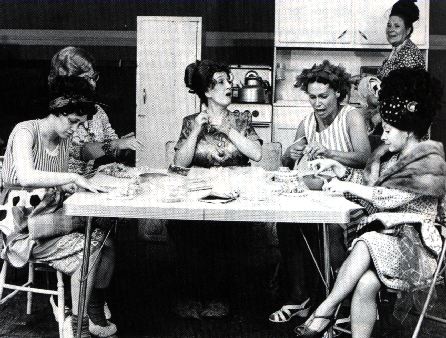 Veteran Quebec-based actor who has worked in French and English across Canada and in the United States.
Her stage credits are extensive and include performances in Orion le tueur (1958), La Bande à Bonnot, Aujourd'hui, peut-être..., and Colette et Pérusse for the Théâtre de Quat'Sous; and several productions of Michel Tremblay's Les Belles-soeurs, including the one that played in Paris in 1973.
She has performed frequently in other Tremblay works including Bonjour, là, bonjour (1974),Surprise! Surprise! (1975), Sainte-Carmen de la Main (1976); and in the films Françoise Durocher, Waitress and Le soleil se lève en retard.
In 1979 she performed in the American premiere of Gaëtan Charlebois' Aléola and also performed the work at Alberta Theatre Projects.
Her acting range goes from the hard-edged (Tremblay) to the exquisitely gentle (Charlebois).
Carmen Tremblay lives in Montreal.
Profile by Gaetan Charlebois
Last updated 2022-02-08