Bonjour, la, bonjour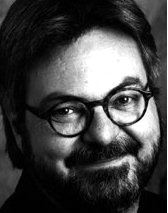 Michel Tremblay
Drama in 31 scenes by Michel Tremblay, premiered by the Compagnie des Deux Chaises in Ottawa, August 22, 1974, directed by André Brassard with costumes by François Laplante and set by Guy Neveu. Featured: Denise Pelletier, Amulette Garneau, Monique Joly, Odette Gagnon, Rita Lafontaine, Gilles Renaud, Guy Thauvette and Frédérique Collin. Subsequently produced in English at Tarragon Theatre in 1975, translated with the same title by Bill Glassco. It was produced at several theatres across Canada including at the Saidye Bronfman Centre (in English) where it was once again directed by Brassard with Jean-Louis Roux, Denise Morelle, Carmen Tremblay and Hubert Gagnon among others. Revived in 1987 at the Théâtre du Nouveau Monde directed by René Richard Cyr and featuring Sylvie Drapeau and Henri Chassé.
It might be easy to dismiss this play as just another sordid Quebec musing on incest (see Marcel Dubé's Au retour des oies blanches), except for two things: Tremblay's masterful handling of the father/son relationship at the play's core and that Tremblay presents incest with ambivalence (indeed some would suggest he condones it). Again we have a stylized Greco/Québécois work, typical of Tremblay, that has a chorus of harping women (this time the women relations of the young male protagonist) and a through-line of envy and hatred.
Serge comes back from a trip to Europe to deal with his father's profound sadness and growing deafness, with the women of his family who love him (physically as well) and with the sister with whom he has had a protracted affair.
This is one of Tremblay's strongest works and not simply because the controversial subject matter is rendered as oddly seductive, but also because of a continuing exploration of the use of language and theatrical structure. When Brassard remounted the piece at the Saidye Bronfman Centre, he focused on the oral flow of the piece by placing the action around a long supper table with the actors moving hardly at all. It was a risky, brilliant and successful move.
Commentary by Gaetan Charlebois
Last updated 2020-05-08