Grandmont, Éloi de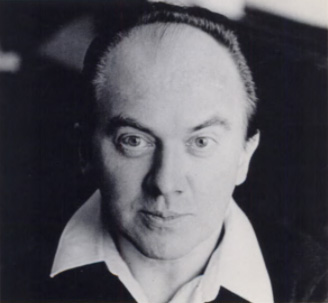 Éloi de Grandmont
Playwright, poet, director, translator, born Joseph-Éloi-Augustin Grammont at Baie-du-Febre, Quebec, April 17, 1921; died in Montreal, November 25, 1970.
Grandmont was one of twelve children. When his mother died at the age of 36, he was raised by his aunt. He studied at the École des beaux arts in Montreal and at the Sorbonne and the École du Louvre, in Paris. He was arts critic for Montreal's Le Devoir (1944-46), and wrote poetry, plays and short stories for Radio-Canada.
In 1949 Grandmont co-founded, with Jean-Louis Roux, the Théâtre d'essai which produced his play Un fils a tuer. The theatre became the Théâtre du Nouveau Monde, where he directed.
Perhaps the single theatre work for which he is best remembered, however, is Pygmalion, an adaptation of Shaw's play that translated the English accents into French, using joual for the working class Eliza. It has played and been revived at Théâtre du Nouveau Monde and has also played with huge success at Théâtre du Trident (starring Dorothée Berryman and Albert Millaire).
Profile by Gaetan Charlebois
Last updated 2021-01-12