Moher, Frank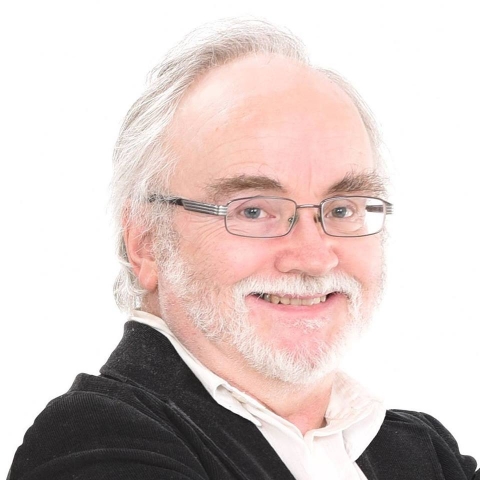 Frank Moher
Playwright, born in Edmonton , Alberta, 1955, and now living on Gabriola Island, British Columbia with his family.
He studied at the University of Alberta, and has since enjoyed a productive career which includes directing, occasional acting, and teaching/lecturing at University of Alberta, University of British Columbia and Malaspina College (now Vancouver Island University). He has also written extensively for magazines and newspapers--Globe and Mail, Saturday Night and Alberta Report among others--and is editor and media critic for the online magazine, backofthebook. He also runs an on-line publishing outlet for Canadian plays, called ProPlay.
His plays have been produced across the country and abroad. His most popular work, Odd Jobs (premiered at Theatre Network, Edmonton, 1985), was nominated for a Governor Generalís Award, a Chalmers Award and won the Los Angeles Drama-Logue Award in 1993. It has been produced at Canadian Stage and Prairie Theatre Exchange (among many others in Canada), in the United States in Florida, California and Indiana, in New Zealand, Ireland, and four times in Japan.
Odd Jobs is about work -- the way we define ourselves by how we make our living. It is set in Edmonton, Alberta, in the yard of a retired mathematics professor, and enacts her relationship with a young unemployed man, who helps her with her yard, and becomes increasingly loyal to her. His wife, however, has other plans for their future, and he is forced to choose between dependency on his wife's work, and making his own "odd jobs" meaningful.
In 1989, Frank Moher won the Sterling Award for Prairie Report (premiered at Workshop West Theatre, Edmonton, 1988). It is set in a newsroom presided over by a benign patriarch, who is a thinly-disguised version of Ted Byfield, the former publisher of Alberta Report, and the voice of fundamentalist politics in Alberta. Moher had worked as a review editor for the news magazine, and came to see the dangers of unexamined conservative ideology.
Among his other plays: The Broken Glass (Theatre 3, 1976); Stage Falls (Persephone, 1978); Down For The Weekend (Northern Light Theatre, 1980); The Third Ascent (Theatre Network, 1988); Kidnapping the Bride (Alberta Theatre Projects, 1991); Supreme Dream (Theatre Network, 1995); All I Ever Wanted (Western Edge Theatre, Nanaimo 1995); Tolstoy's Wife (Alberta Theatre Projects, 1997); Weather (Alberta Theatre Projects, 1999, nominated for Calgary's Betty Mitchell Award); Big Baby (Alberta Theatre Projects 2004).
He has also written several musicals and musical reviews, including McLuhan: The Musical with Gerald Reid (Great Canadian Theatre Company), and for television, film and radio.
He was Artistic Producer of Western Edge Theatre in Nanaimo, British Columbia from 2002 to 2012. The 2017-18 Western Edge season opened with the premiere of Moher's Run in Fields, a comedy-drama about a professor at a small Canadian university who wins a prestigious $75,000 award. When he decides to use some of his money to help a promising young biology major and single mom with $30,000 in student debt, Prof. Tenner starts to get schooled himself. Moher also directed the production.
Readings: Anne Nothof. "Collective Creativity: Working Odd Jobs," Canadian Drama 13.1 (1987).
Anne Nothof. "Reacting to the Right[eous]: The Political Plays of Frank Moher, Lyle Victor Albert, Raymond Storey and Greg Nelson," Theatre in Alberta: Critical Perspectives on Canadian Theatre in English, Vol 11. Toronto: Playwrights Canada P, 2008.
Last updated 2021-05-19