Lord, Guillaume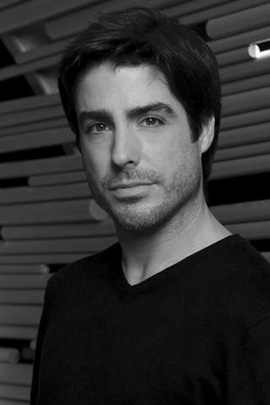 Guillaume Lord
Quebec-based designer, born in Montreal in 1971. Guillaume Lord studied design and production at Collège Lionel-Groulx from 1990-1993. He has created sets for theatre, ballet, circus, and musicals in Canada and abroad.
Among his works for theatre are sets for Maureen Hunter's L'Atlantide/Atlantis (Théâtre de la Manufacture), Éric-Emmanuel Schmitt's Le Libertin (Just For Laughs), Steven Berkoff's Décadence (Théâtre de Quat'Sous), Yasmina Réza's Art (Théâtre du Rideau Vert) and Botho Strauss' Le temps et la chambre (Théâtre du Nouveau Monde/TNM, for which he won a Masque Award).
In 2000, he designed for the TNM's production of Chekhov's La Cerisaie/The Cherry Orchard, Théâtre Petit à Petit's production of Claude Poissant's Les Enfants d'Irène and Just for Laughs' production of Pop-Corn. The Just for Laughs' production of Arturo Brachetti (dir. Serge Denoncourt), for which he provided the set, has toured around the world since, including the Folies Bergères (Paris) from 2010.
He designed the set for the Cirque du Soleil production of ZAIA (Macau 2008) based on a young woman's exploration of space. He has explained that he was inspired by optical imagery such as eyeglasses and telescopes: "Essentially it is the interior of a huge observatory looking out at the night sky."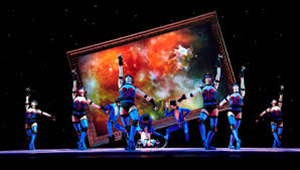 Love Lies Bleeding, Alberta Ballet, 2010
In 2003, Lord provided a set for the equestrian extravaganza, Cavalia, and in 2011 for Odysseo (featuring 67 horses and 45 artists). In 2010, he designed an evocative set for the Alberta ballet, Love Lies Bleeding (concept and choreography by Jean Grand-Maître; words, music and artistic collaboration by Sir Elton John).
Guillaume Lord works closely with his lighting designers to create extraordinary spacial imagery.
Profile by Gaetan Charlebois and Anne Nothof.
Last updated 2016-06-16