Dumont, Michel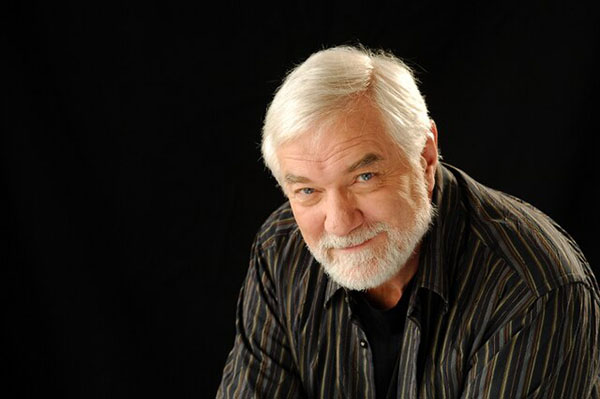 Michel Dumont
Actor/director born in January 29, 1941 in Kénogami, Quebec (now Jonquière); died August 13, 1941 of lung cancer in Montreal. From 1991 to 2018, Michel Dumont was Artistic Director of the Compagnie Jean-Duceppe, where he mounted twenty-eight Quebec plays, and twenty Canadian plays, as well as an international repertoire.
He played lead roles in over seventy-five plays in many of Quebec's major venues including Théâtre du Trident (La Mégère apprivoisée/The Taming of the Shrew, Charbonneau et le Chef, La Chatte sur un toit brûlant/Cat on a Hot Tin Roof); Théâtre du Nouveau Monde (Mangeront-ils, La nuit et le moment, Victor ou Les enfants au pouvoir); Théâtre du Rideau Vert (Gigi, Mariagélas, Beckett, Un lion en hiver/Lion in Winter, William S, Lettres d'amour/Love Letters, La Nuit des rois/Twelfth Night, La Fontaine ou La Comédie des Animaux); and, of course, with Compagnie Jean-Duceppe (Les Crasseux, La Mort d'un commis voyageur/Death of a Salesman, Des frites, des frites, des frites/Chips With Everything, Les Gars, Le Clan, La Ronde, Des souris et des hommes/Of Mice and Men, Les Sorcières de Salem/The Crucible, Sainte Jeanne/Saint Joan, Ivanov, Le Père/The Father, Les Trois Soeurs/Three Sisters and Grande Magia .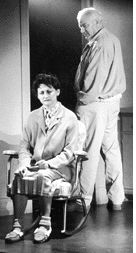 In April, 1999, he took on the supreme challenge of playing Willy in his own translation of Death of a Salesman; the part had been virtually "owned" by Jean Duceppe (with whom Dumont had played Biff). He also appeared in the premiere of Serge Boucher's 24 poses at Théâtre d'Aujourd'hui, directed by René Richard Cyr (November, 1999).
His performances were marked by a huge voice and an assured stage presence.
Michel Dumont also had a solid television and film career. He translated or co-translated (with Marc Grégoire) several other plays including Long Day's Journey into Night/Le Long voyage vers la nuit, A View from the Bridge/Vu du Pont and After the Fall/Après la chute.
He was made an officer of the National Order of Québec in 2013.
Profile by Gaetan Charlebois.
Last updated 2020-11-10