Parsa, Soheil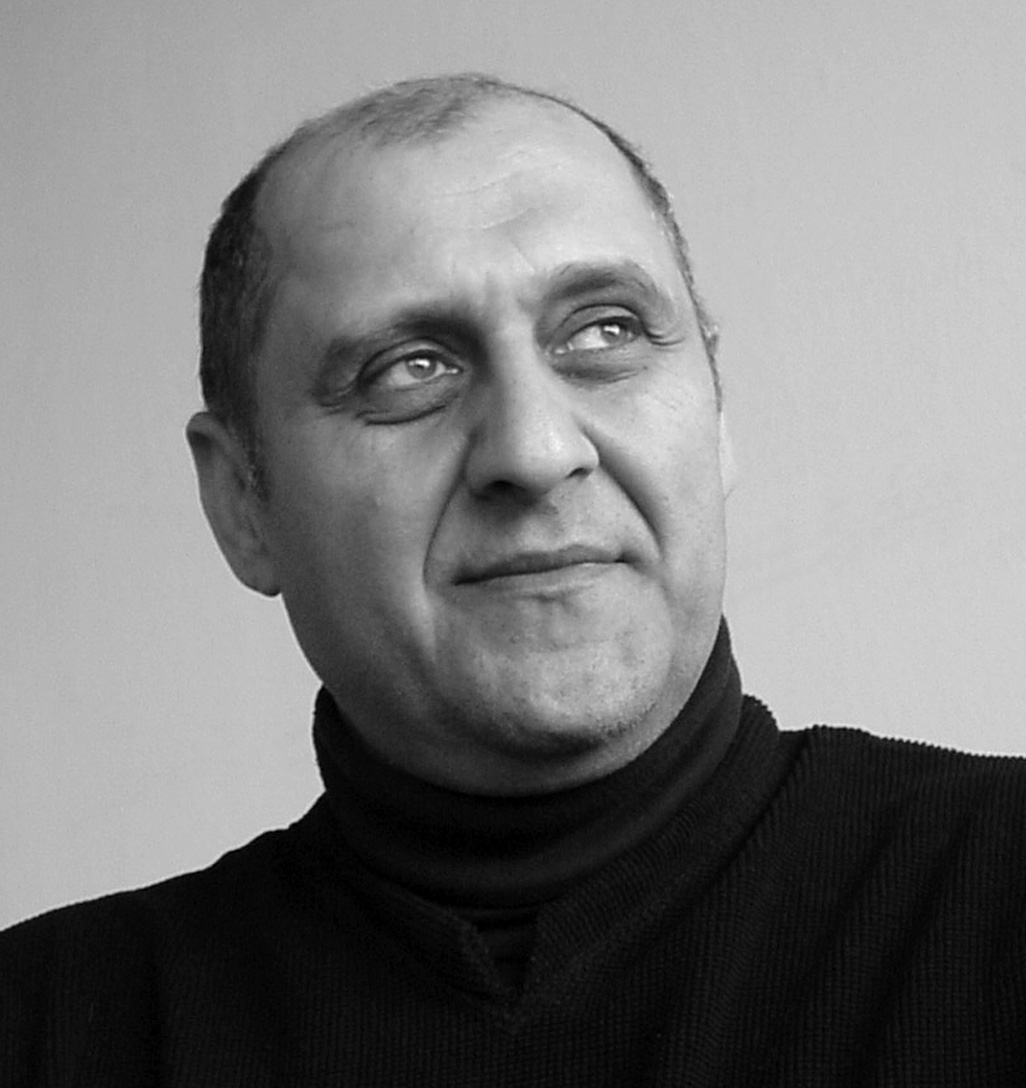 Soheil Parsa
Photo by Sue Balint
Artistic Director of Modern Times Stage Company, actor, writer, choreographer and dramaturg.
Born in Iran in 1954, he completed studies in Theatre Performance at the University of Tehran and began a promising career as an actor and director. After the Islamic Revolution in 1979, the theatre was repressed and he was unable to continue his profession. Escaping with his family by way of Pakistan and India, he arrived in Canada in 1984 and completed a second Bachelor of Arts in Theatre Studies at York University.
In 1989, he established Modern Times with actor Peter Farbridge. Operating as a steadfastly collaborative unit, the company's process and award-winning productions are rooted in a unique theatrical approach, resulting in a timeless, placeless expression of reality.
The company's repertoire includes new Canadian and classic European works in addition to North American premiers of eight Iranian plays. Under Soheil Parsa's direction, Modern Times has received forty Dora Awards nominations and sixteen awards since its inception. Parsa has personally won four Dora Awards for Outstanding Direction and two for Outstanding New Play with co-translator/adaptor Peter Farbridge.
Credits include an acclaimed adaptation of Macbeth (Buddies in Bad Times Theatre, 1995); The Chairs (Artword Theatre, 2001); Stories from the Rains of Love and Death (Artword Theatre, 2003); The Sheep and the Whale by Ahmed Ghazali, translated by Bobby Theodore (Cahoots Theatre Projects and Theatre Passe Muraille, 2007); Waiting for Godot (Young Centre for the Performing Arts, 2008); Hallaj (Buddies in Bad Times, 2011); Blood Wedding (Buddies, 2015); The Death of the King (The Theatre Centre, 2016).
His work with the most longevity is a co-translation/adaptation with Brian Quirt of the Persian fable, Aurash (Theatre Passe Muraille, 1998). He has since directed international productions of Aurash in the Spanish language (Havana, Cuba, 1999, and La Casa del Teatro Nacional Bogota, Colombia, 2010); in Iran (Fadjr International Theatre Festival, 2002); and in the Serbian-Croatian language (Mostar, Bosnia-Herzegovina, 2009). In 2010, he directed a new production of Aurash for Toronto audiences at the Young Centre for the Performing Arts, to critical acclaim.
Parsa remains a strong advocate of social action through theatre, as exemplified by his company's foundations in outreach and borderless collaboration. He has introduced many important Iranian plays to Canadian audiences and directed their English-language premieres. A collection of these was published by Playwrights Canada Press in 2008.
In 2007 and in 2010, he was short-listed for the Siminovitch Prize in Theatre for his work as a director. The jury noted, "A collaborative artist to the core, Soheil's strong imagery set amongst a landscape of poetically engaging text is incredibly potent."
In 2021, after thirty-one years as Artistic Director, Parsa announced his retirement from the position. For his lifetime achievements in Ontario theatre, he was presented with a Barbara Hamilton Memorial Award in 2021.
In 2022, he received a Dora Mavor Moore Award for his direction of Wildfire by David Paquet (trans. by Leanna Brodie.
website: www.moderntimesstage.com
Last updated 2022-09-22