McDonald, Patrick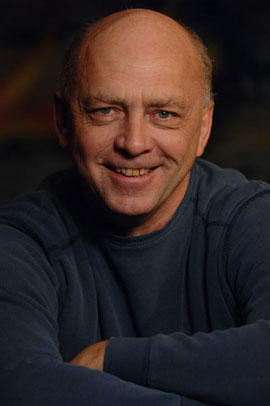 Patrick McDonald
Director Patrick McDonald was the Artistic Director of Green Thumb Theatre For Young People from 1988 to 2020. From 1981 to 1987 he was the Artistic Director of the Great Canadian Theatre Company in Ottawa. He has directed 75 productions for Green Thumb, including Problem Child by George F. Walker (for which he won a Jessie Richardson Award for Outstanding Direction); Tough! and Criminals in Love, also by Walker; Derwent Is Different by Jamie Norris (Jessie Award); Cost of Living (Jessie Award); The Shape of a Girl and Little Sister, both by Joan MacLeod; Peacemaker; and The Beauty Machine by Robert Bellefeuille.
He has also directed in theatres across Canada, including: the Green Thumb-Gateway Theatre co-production Fault Lines; Vigil by Morris Panych (National Arts Centre/Grand Théâtre de Québec co-production); Escape from Happiness by George F. Walker; Girl in the Goldfish Bowl by Morris Panych (Arts Club Theatre); Dead Together (Gateway); Nothing Sacred by Walker (Elgin and Winter Garden Theatre Centre); and 2000 by Joan MacLeod (Vancouver Playhouse), for which he received a Jessie Award nomination.
Patrick McDonald has been instrumental in developing over 50 original Canadian scripts. He has adjudicated theatre festivals throughout BC, and has given directing workshops and spoken on conference panels across Canada and throughout the world, including the 1997 Télon Abierto Festival in Mexico. In June 1998, he won a special Jessie Award for Continued Excellence in the field of Theatre for Young Audiences. In 2009, he was awarded the 2008-09 GVPTA Jessie Richardson Award for Career Achievement. In 2013, he was awarded the Vancouver Mayor's Arts Award.
Source: Peter Zednik, Green Thumb Theatre
Last updated 2020-10-26