Podbrey, Maurice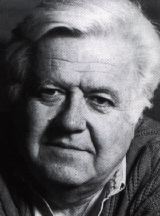 Maurice Podbrey
Director/actor born in Durban, South Africa in 1934 into a socialist family of Lithuanian-Jewish refugees, Maurice Podbrey was co-founder and Artistic Director of Centaur Theatre for twenty-eight years from 1969 to 1997. Educated in the University of Witwatersrand and the College of Education in South Africa, he moved to England at 27, and worked as a teacher before studying at the Rose Bruford College of Speech and Drama. He began to work professionally in repertory in 1959 and became Artistic Director of the Chester Playhouse in 1964. He also worked as an actor in the West End (London).
Upon his arrival in Canada in 1966, Maurice Podbrey became assistant director of the English section of the National Theatre School of Canada, before co-founding the Centaur Theatre with a mandate to produce Canadian plays in English.
Among the works he has directed at Centaur are Luther, Creeps, Sizwe Banzi is Dead, The Island, Night and Day, The Seagull, Master Harold...and the Boys, Albertine, en cinq temps, Woman in Mind, My Children! My Africa! and Cat On a Hot Tin Roof. He has played leads in Uncle Vanya (twice), Juno and the Paycock, Lesson from Aloes, Duet for One, Death of a Salesman and Blood Knot, among many others.
Maurice Podbrey's contribution to Canadian theatre is great. He launched the career of playwright David Fennario, nurtured the careers of Vittorio Rossi and dozens of actors, directors and designers. He is largely responsible for bringing the works of Athol Fugard to Canadian, if not North American, attention.
He is the recipient of the Chalmers Award for artistic direction (1995) and is a Member of the Order of Canada (1991).
His direction is marked by a clarity of vision and restraint. His acting is effervescent and often very brave. His performance in the 1994 Centaur production of Uncle Vanya was simply magnificent.
He returned to his native South Africa in 1999 to form Mopo Cultural Trust, a company dedicated to the development of new theatrical talent, which has developed over forty projects in different languages, and has toured to Canada and other countries. He also works with the City Masters Sports and Soccer Club in a township outside of Cape Town, which provides opportunities and support for youth through sport and education. He divides his time between South Africa and Montreal. In 2013 he produced an adaptation of J.M. Coetzee's Waiting for the Barbarians for the Segal Centre for Performing Arts (dir. Alexandre Marine).
He has published his memoirs, Half Man Half Beast. He also reviews theatre for a publication in South Africa. His wife, Elsa Bolam, is the founder of Geordie Theatre.
Profile by Gaetan Charlebois.
Last updated 2021-01-25