Gingras, René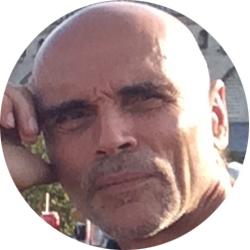 René Gingras
Quebec-based playwright/translator, born 1954. He is a 1978 graduate of the National Theatre School of Canada's acting division.
René Gingras worked in theatre, television and film and began to translate works. He has since written for the three media while teaching writing.
His first play, Syncope (translated into English as Breaks by Linda Gaboriau), won the Governor General's Award after being refused by several theatres.
His more recent work, Jacynthe de Laval opened at Théâtre d'Aujourd'hui in January, 2000.
Other plays include: Le facteur réalité (Théâtre d'Aujourd'hui, 1985) and La Compagnie d'animaux. Translations include: Ruth Wolf's The Abdication as L'Abdication (National Theatre School of Canada, 1980), Albert Inaurato's The Transformation of Benno Blimpie as La Transfiguration de Benno Blimpie (Productions Germaine Larose, 1982), Arthur Miller's A View From the Bridge as Vu du pont (Nouvelle Compagnie Théâtrale / Théâtre Denise-Pelletier, 1986), Tom Stoppard's The Real Thing as La Vérité des choses (Théâtre du Trident, 1986), George F. Walker's Zastrozzi, and Tennessee William's The Glass Menagerie as La Ménagerie de verre (Nouvelle Compagnie Théâtrale, 1988).
Profile by Gaetan Charlebois.
Last updated 2021-01-06