Manson, Ross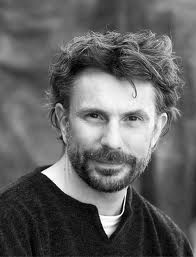 Ross Manson
Actor, director, and translator, and the founding Artistic Director of Volcano Theatre. He graduated from Mount Allison University with a science degree in biology, and acquired his theatre training in England at the University of London (MA in Theatre, specialty in Directing), in Germany (Directing apprenticeship, Stadttheater Freiburg), and in Canada (Banff Centre for the Arts).
He has taken Volcano Theatre productions across Canada and abroad, and brought back to Canada innovative theatre practice and projects. For Volcano he has directed over twenty productions, most recently, The Book of Life (September 2019), which he co-created with Nigerian playwright Odile Gakire. The work comprises letters from survivors and perpetrators of the Rwandan Genocide, attempting to bridge the gap between those departed and those left behind.
Other co-creations include Another Africa, The Four Horsemen Project created with Kate Alton (Dora Mavor Moore Awards for Outstanding Play, Production, Direction, and Lighting); The Arabian Night by Roland Schimmelpfennig (SummerWorks, Audience Choice Award, Best Production); Goodness by Michael Redhill (Tarragon Theatre 2005); Variété (Gladstone Hotel, Dora Award, 2004); Two Words for Snow by Richard Sanger (Artword Theatre, three Dora Awards, 2003); Weather by Rebecca Hope Terry (Traverse Theatre, Edinburgh, Factory Theatre, and tour of England); Mortality by Carol Shields, Tomson Highway, Paul Quarrington, Stephen Dobyns (The Theatre Centre 2002); Lambton Kent by André Alexis (Traverse Theatre 2001); Nerd, co-created with Kate Alton for Overall Dance; Building Jerusalem by Michael Redhill, (Dora Awards for Outstanding Play and Production, Chalmers New Canadian Play Award).
Manson has also directed for the Blyth Festival (Corker by Wendy Lill 2000) and for Canadian Stage. He has directed for the Svenska Teatern in Helsinki, and Theatre du Pif in Hong Kong.
As an actor, he has appeared in film, television, radio, and in leading roles at over twenty theatres across Canada. Recent roles include Cardinal Barberini in Brecht's Galileo (Wilma Theatre, Philadelphia), and Marcus in Brad Fraser's Cold Meat Party (Factory Theatre).
He has translated three plays from German: Woyzeck (Volcano, 1993); The Third Land (Volcano 1994); and The Caucasian Chalk Circle (with Richard Greenblatt, Waterloo University, 2008).
He is the winner of a KM Hunter Award (for theatre), and a finalist for the Rita Davies and Margo Bindhardt Cultural Leadership Award (2009). He has been nominated for Dora Awards as both an actor and director (winning in the latter category); and for the Siminovitch Prize in Theatre.
Ross Manson has been described as "one of the most vibrant, inspired and hard-working people in Toronto's performing arts community." He has been a forceful advocate for the arts, founding the innovative Go7 Arts Pass and co-founding The Wrecking Ball, an on-line political arts blog. He is also a social activist, running a housing list of sublets and short-term rentals for itinerant actors in Toronto.
Last updated 2021-04-14