Tarragon Theatre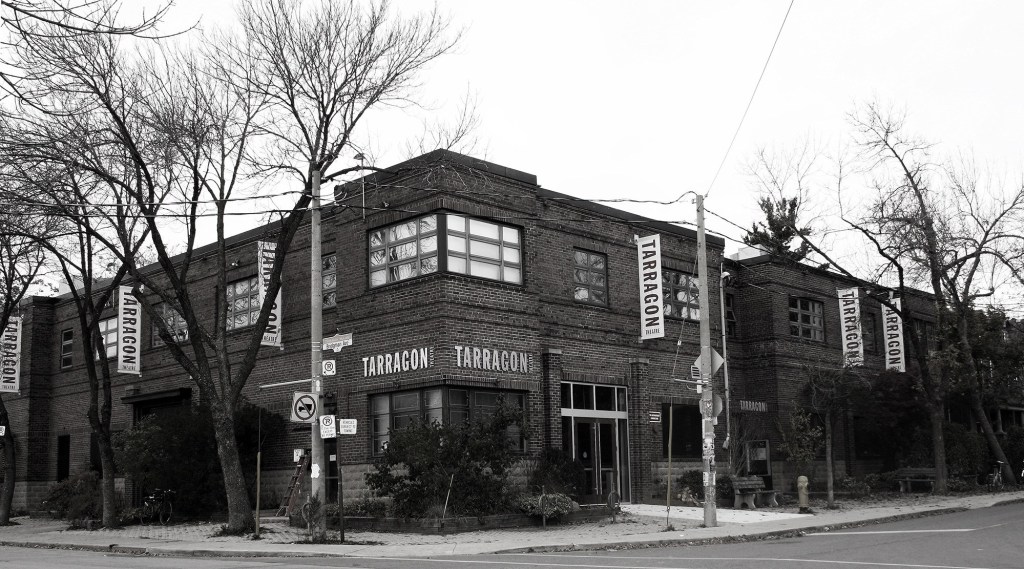 Tarragon Theatre
Theatre in Toronto, Ontario, founded in 1971 by Bill Glassco and his wife Jane Gordon. From its first production--David Freeman's Creeps, Tarragon became one of the most important houses in the country for its commitment to Canadian artists and new Canadian work, its extensive play development programs, and its high production values. As Artistic Director from 1971 to 1982, Glassco premiered all of David French's plays, and introduced English translations of Michel Tremblay's groundbreaking work.
Tarragon has premiered over 200 works in its fifty-year history, and continues to have an uncanny ability to identify writing talent and good works; plays produced there typically do not fade into obscurity and in many cases are remounted at theatres across the country and world-wide. It has produced more new Canadian plays than any other English-language theatre company in Canada, including James Reaney's trilogy The Donnellys, Carol Bolt's One Night Stand, Judith Thompson's White Biting Dog, Joan MacLeod's The Hope Slide, Guillermo Verdecchia's Fronteras Americanas, Jason Sherman's Patience and The Message (2018), Kristen Thomson's I, Claudia, Hannah Moscovitch's East of Berlin, Michael Healey's Courageous, and Erin Shields' If We Were Birds.
In 1982, Urjo Kareda became Artistic Director and remained in that position until his death in December 2001. He founded Tarragon's Playwrights Unit (one of the theatre's most important and influential play development programs); and fostered the work of Morwyn Brebner, Diane Flacks, Richard Greenblatt, Don Hannah, Wendy Lill, Joan MacLeod, Judith Thompson, Kristen Thomson, and Guillermo Verdecchia, as well as translations of Serge Boucher, René-Daniel Dubois, and Carole Fréchette.
In 1987 the company purchased the factory building it has always occupied, which now houses the 205-seat Mainspace and the 110-seat Extra Space, as well as three studios and four shops.
Richard Rose was Artistic Director from 2002 to June 2021. He has sustained the comprehensive play development programs, adding WorkSpace (an extended workshop program); and pursued new creative relationships through playwrights residencies with Susan Coyne, Sean Dixon, Brendan Gall, Michael Healey, Ravi Jain, Daniel MacIvor, Hannah Moscovitch, Morris Panych, Jason Sherman, and d'bi Young.anitafrika, among many others. Under Rose's tenure, Tarragon remained instrumental in introducing Quebecois plays to English audiences, notably works by Evelyne de la Chenelière, Carole Fréchette, and Wajdi Mouawad.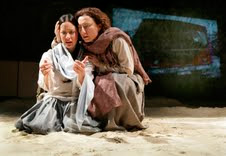 Tarragon's English premiere production of Wajdi Mouawad's Scorched (2006/2007 season). Left to right: Janick Hébert, Valerie Buhagiar. Photo by Cylla von Tiedemann
For the 2019/20 season Tarragon planned nine world premieres over nine months, including such notable playwrights as: Hannah Moscovitch (Sexual Misconduct of the Middle Classes, dir. Sarah Garton Stanley); Kat Sandler (Yaga, dir. Sandler); Anosh Irani (Buffoon, dir. Richard Rose); Kenneth T. Williams (The Herd, dir. Kevin Loring); and Jason Sherman (Copy That, dir. Jamie Robinson).
The 2020/21 season was cancelled when theatres across Canada were closed because of the Covid-19 pandemic. Tarragon moved its productions on-line. Twice a month between September and May, the Company premiered an audio recording of a play (produced by Chris Tolley and Laura Mullin from CBC's PlayME podcast), including significant works from its past, such as Leaving Home by David French (dir. Jillian Keiley), and adaptations of new works.
In March 2021, Tarragon announced the appointment of Mike Payette as Artistic Director. He has been A.D. of Geordie Theatre in Montreal, and Assistant A.D. of Black Theatre Workshop, and works in both French and English. While acknowledging Tarragon's history as a playwright's theatre, he intends to explore different creative performance styles, featuring dance, music, or poetry, as well as text; and to build bridges with other theatres in Toronto and across Canada.
Mallory Gilbert, Tarragon's first General Manager (1978-2006) was succeeded by Camille Holland (2006-2011). The current Managing Director is Andrea Vagianos.
Since the theatre's inception, its work has been honoured with numerous awards: eleven Governor General's Awards, seventy-three Dora Mavor Moore Awards, including six for Outstanding New Play, and six for Outstanding Production of a Play/Musical. In 2012 Tarragon received the Premier's Award for Excellence in the Arts.
The company's archives are at the L.W. Conolly Theatre Archives of the University of Guelph, Ontario.
Website: www.tarragontheatre.com
Profile by Andrea Romaldi, Literary Manager, Tarragon Theatre. Additional material by Anne Nothof.
Last updated 2021-03-12