Fréchette, Carole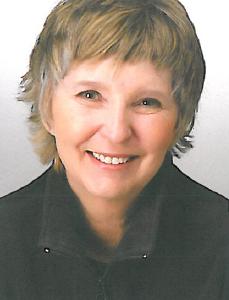 Carole Fréchette
Playwright and novelist, born in Montreal Quebec in 1949, and still living there. She studied at the National Theatre School of Canada. Her works combine poetic lyricism with contemporary social issues enacted through personal crises.
Fréchette began her career in the early 1970s as co-founder of the Theatre des Cuisines collective, which initially produced feminist plays to celebrate International Women's Day. They were agit prop works which affirmed women's rights and deplored their socially restricted condition. She decided, however, to create her own works, having concluded that a didactic form of theatre does not go deep enough into the human condition.
Among her plays are Baby Blues (1991), and the Les Quatres Morts de Marie , first produced in France, 1998, and in Canada at Espace La Veillée, directed by Martin Faucher, also in 1998. It was translated by John Murrell as The Four Lives of Marie, and subsequently performed in Bucharest, Toronto and Mexico. It won the Governor General's Award in 1995.
In La Peau d'Élisa (1998), translated by John Murrell as Elisa's Skin, "a woman of a certain age" in a Brussels café overcomes her anxiety over the accumulation of skin on her elbows, knees, and neck, by recalling the sensuality of her amorous adventures in a direct address to the audience. The play was nominated for a Governor General's Award.
Her 1999 work, Les sept jours de Simon Labrosse, was performed in France, in Brussels, at Théâtre la Licorne (March, 2000) and in Jonquière, Quebec, and was also nominated for a Governor General's Award.
In 1999, she was commissioned by three theatre companies in the mining towns of Sudbury in Ontario, Rouyn-Noranda in Quebec, and Roubaix in France to write a play about the lives of miners. Violette sur la Terre (translated by John Murrell as Earthbound) premiered at Théâtre du Nouvel-Ontario in 2002. Two men and two women express their sense of personal and communal loss to the enigmatic Violette after the closing of the mine, and struggle towards hope through their imagined image of her.
In March, 2002, the comedy Jean et Béatrice opened at Théâtre d'Aujourd'hui. It was performed by Verb Theatre (2010) in an English translation by Murrell. Beatrice, a rich heiress, locks herself in a small room on the 33rd floor of a high-rise tower, waiting for the man who will "interest, move, and seduce her." Bounty Hunter John is up to the challenge, but his reward is in question.
In April 2002, Le Collier d'Hélène performed to critical acclaim in Beirut, Lebanon. It was translated as Helen's Necklace by John Murrell. The play demonstrates a North American narrow-minded, self-absorbed sense of privilege through Hélène's desperate attempt to find a lost necklace of fake pearls in a war-torn middle-eastern city. Accompanied by a taxi driver, she meets locals who have experienced much greater losses: a mother who has lost her son, a refugee who has lost his home, a vagrant who has nothing to lose. In 2004, Le Collier d'Hélène received the price Sony Labou Tansi.
La petite pièce en haut de l'escalier was commissioned by Théâtre National de Bretagne, and co-produced with Compagnie Longtemps je me suis couché de bonne heure in 2009. It premiered in Canada at Théâtre du Nouveau Monde in 2008 (dir. Lorraine Pintal). It is a contemporary interpretation of the Bluebeard story. Translated by Murrell as The Small Room at the Top of the Stairs, it premiered in English at the Tarragon Theatre in 2012 (dir. Weyni Mengesha).
In 2012, Je Pense a Yu was first produced in France at Théâtre des Salins, Scène Nationale de Martigues. It was first produced in Quebec by Théâtre d'Aujourd'hui, with Marie Brassard as Madeleine, directed by Marie Gignac. Translated as Thinking of Yu by John Murrell, it premiered in English at playRites Festival in Calgary in 2012, starring Lindsay Burns (dir. Alan Dilworth). A Canadian woman, working for the government as a translator, searches for meaning in her life, and becomes increasingly absorbed by the dissident actions of a young Chinese journalist who threw paint at a portrait of Mao in Tiananmen Square during the student uprising in 1989, and who was imprisoned for seventeen years. In lengthy, obsessive, and self-absorbed speeches addressed to the audience, she struggles to understand whether this gesture made any difference to the politics of the country, or to the lives of individuals, only to learn from her Chinese student that she has the facts wrong. Fréchette again addresses the dramatic conundrum: "How to speak about the world, without making an abstraction of the self? How to speak about the self but not forget the world?" (Program note). The play was performed in French in April 2012 at Montreal's Théâtre d'Aujourd'hui.
Fréchette has translated Liudmilla Razoumovskaya's Chère Mademoiselle Éléna (with Daniel Roy and Christine Labbé) and Colleen Wagner's The Monument.
Her plays have been translated into twenty languages and performed around the world. In 2002, the Society of Dramatic Authors and Composers (SACD) awarded her the price of the Francophonie in recognition of her influence in the francophone world. Also in 2002, she was awarded the Siminovitch Prize in Theatre. In spring 2009, La Petite pièce en haut de l'escalier was among the finalists of the Grand Prix of dramatic literature in France.
Her plays are published in French by Lémeac/Actes-Sud Papiers, and in English by Playwrights Canada Press.
Profile by Gaetan Charlebois and Anne Nothof.
Last updated 2020-04-17