Keiley, Jillian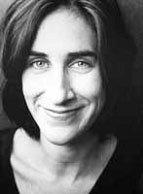 Jillian Keiley
Founding Artistic Director of Artistic Fraud of Newfoundland, and from 2012 to 2022 Artistic Director of English Theatre at the National Arts Centre.
Jillian Keiley was born in Goulds Newfoundland in 1970. She studied theatre at Memorial University, and graduated from York University with a BFA. She is married to music producer Don Ellis, and has one daughter.
Since 1995, for Artistic Fraud, Jillian Keiley has directed scripts and scores created for the company by playwright Robert Chafe, and composers Petrina Bromley and Jonathan Munro: including In Your Dreams Freud, Under Wraps, and Fear of Flight (2005), which was developed with the theatre students of Sir Wilfred Grenfell College in Corner Brook, and which played at the Cultural Olympiad in 2010. For the 2002-03 season, she directed Jack Five Oh for Sheila's Brush, and Tempting Providence for Theatre Newfoundland Labrador.
She worked with Artistic Fraud to develop a unique, mathematical and music-based choreography and directing system called Kaleidography, which uses music, lighting and precision in movement to create a unified, sensory and three-dimensional production. The constant flow of unified images has a kaleidoscopic effect.
Keiley has created new works for Crow's Theatre, Ghost River Theatre, and Teatro Soterraneo in Florence, Italy.
For the Stratford Festival, she directed Alice Through the Looking Glass in 2014; The Diary of Anne Frank; an imaginative interpretation of As You Like It in 2016, with a Newfoundland setting, where the outports functioned as the Forest of Arden; Bakkhai; and The Neverending Story (2019).
At the National Arts Centre, she instigated the Collaborators Project, which provides seed funding, and produces works from across Canada. For the 2017/18 season, for example, the NAC produced 887 by Robert Lepage; Daughter by Adam Lazarus; Sal Capone: The Lamentable Tragedy of a hip hop play from Vancouver by Omari Newton (dir. Diane Roberts; Betroffenheit, a performance work by Crystal Pite and Jonathon Young (Kidd Pivot/Electric Company Theatre); Carried Away by the Crest of a Wave by David Yee (dir. Kim Collier); and Up to Low, based on a novel by Brian Doyle about growing up in Gatineau in the 1950s.
In 2012, she became Artistic Director of the English theatre program at the National Theatre School of Canada, and she is guest instructor at universities and theatre training programs across Canada.
She is the winner of the Canada Council's John Hirsch Prize, Betty Mitchell Award (2006), and the Siminovitch Prize in Theatre (2004). In 2009, she was awarded an Honorary Doctorate of Letters from Memorial University, and in 2016 from York University.
Sources: Artistic Fraud and York University websites.
Profile by Anne Nothof, Athabasca University
Last updated 2021-10-19