Sauvageau, Yves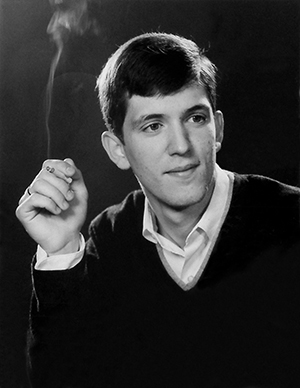 Yves Sauvageau
Pen name of Yves Hébert, actor/playwright born in Waterloo, Québec in 1946, died in Granby, Québec in 1970.
Yves Sauvageau founded a theatre company, La Lanterne, in Waterloo in 1962. He studied and worked as an author in Sherbrooke before enrolling at the National Theatre School of Canada. While he was there, in 1966, he won two of the top three prizes in the young authors competition sponsored by Radio-Canada. When he left the school, he toured across Canada with the Jeunes comédiens section of the Théâtre du Nouveau Monde (1967-69). He then worked with Jean-Claude Germain (1969-70).
His works were all performed and published after his suicide. His most popular play, Wouf Wouf! (premiered by the Nouvelle Compagnie Théâtrale / Théâtre Denise-Pelletier, 1974 at the Salle du Gésu and directed by André Montmorency), is a freewheeling phantasmagoria of words, images and stagecraft that tells of a young man's battles against the established order.
Other plays include: Mûres de Pierre, Jean et Marie and Papa.
Profile by Gaetan Charlebois.
Last updated 2021-10-07