The League of Nathans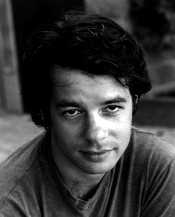 Jason Sherman
Drama in two acts by Jason Sherman. It was first performed by Orange Dog Theatre and premiered April 23, 1992 at Theatre Passe Muraille, directed by Ian Prinsloo, with costumes by Sylvie Plamondon, lighting by David Gibbons and set and stage management by Cheryl Mills. It featured David Gow, Alyson Green, Michael Healey, Melinda Little, Alex Poch-Goldin and Cyril Sherman. It was subsequently rewritten (and it is this text that is published by Scirocco) and premiered in new form by Winnipeg Jewish Theatre, January 13, 1996, at Prairie Theatre Exchange, directed by Richard Greenblatt, with set and costumes by Craig Sandells, lighting by Aisling Simpson, music and sound by Cathy Nosaty and stage management by Laura Astwood. It featured Healey, Ari Cohen, Jordan Pettle and Harry Nelkin. It was also performed at Great Canadian Theatre Company.
A prickly play about a prickly subject. We go back and forth in the lives of three Jewish men, friends since childhood and all named Nathan - Abramowitz, Isaacs and Glass. The three have differing attitudes towards their culture. It is, finally, an examination of the sometimes tenuous links between young people and their heritage and (here) between Jewish North Americans and Israel. The play also looks at how history can form (or even deform) a human being. At the play's conclusion, in a confrontation between one who is now a Zionist and one who is a pacifist, no answers are given. What is, is.
Sherman, who in 1998/99 saw his work Patience performed across the country, broke through with this work which won a Chalmers Award. Though the subject is deadly serious, he serves up his characters and situations with a healthy dose of humour. It is a perfect illustration of what he told CBC in 1999, "A great quote Charles Ludlum has is: 'If you are going to tell people the truth, you better make them laugh.' Nobody wants to feel like they're going to be preached at in the theatre. You want to feel like you are going to recognize something of yourself in what's going on stage otherwise, you feel left out."
Readings: League of Nathans, The, Jason Sherman, 1996, Scirocco Drama, Winnipeg
Last updated 2009-09-15