Turner, John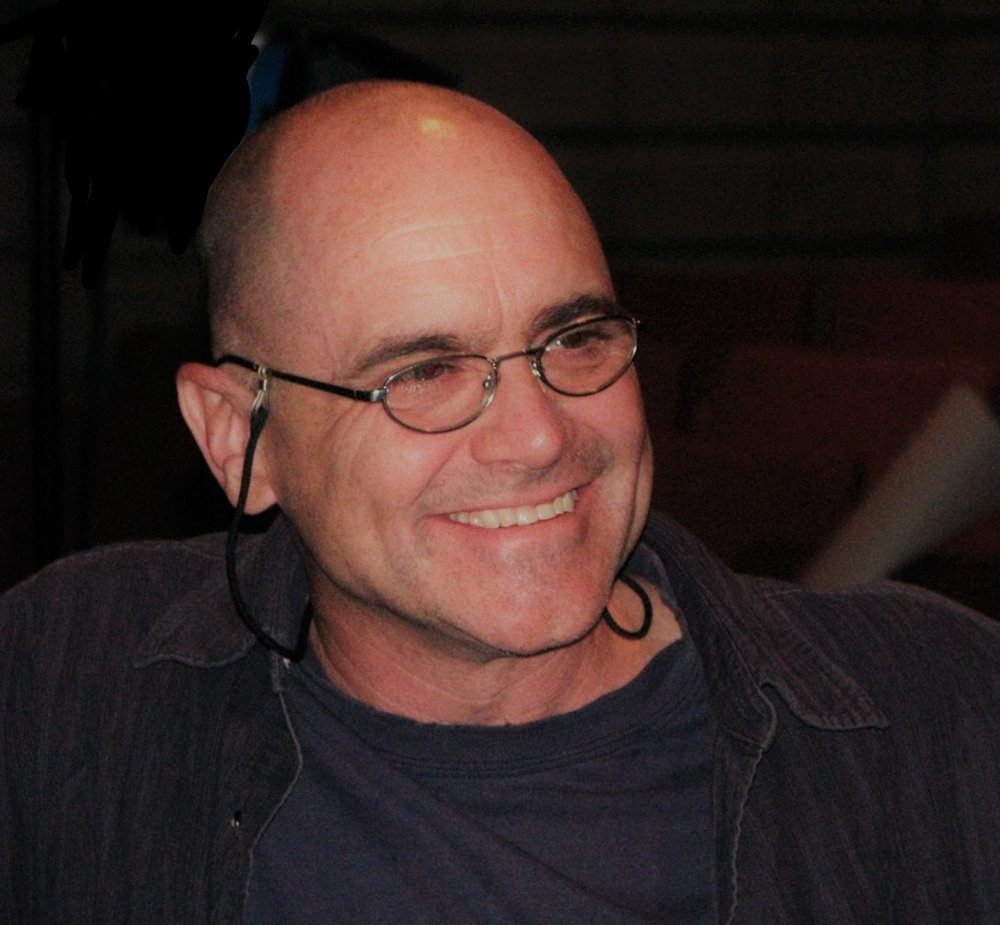 John Turner
Clown performer, director, and teacher born in 1956 and best known for his work as Smoot in the clown duo Mump and Smoot, often referred to as the "clowns of horror." Turner has performed, directed, and taught all over Canada as well as internationally.
Born in Toronto in 1956, Turner was raised in the city before attending the Universities of Western Ontario, Lethbridge, and Calgary at various points throughout his 20s. He was "never inspired to finish" a degree. However, having returned to Toronto, he began taking classes at Second City in 1986, where he met Michael Kennard and Karen Hines. Kennard would become his clown partner in Mump and Smoot and Hines would go on to direct each of Mump and Smoot's shows. Turner would, in turn, direct Hines in Citizen Pochsy: Head Movements of a Long Haired Girl (2002), which, along with the other Pochsy Plays, was nominated for a Governor General's Award.
The three went on to study clown with Richard Pochinko, whose unique approach blended various European and North American clowning styles into a new pedagogy known as The Pochinko Technique or Canadian Clowning. Turner continued to study extensively with Pochinko until Pochinko's death in 1989. In addition to this training, Turner also studied with Philippe Gaulier and John Towsen and credits movement coach Fiona Griffiths and clown teacher Ian Wallace as central to the development of his approach to clown in Mump and Smoot.
Mump and Smoot took the stage for the first time in Jump the Gun on Friday the 13th of May, 1988. All of the duo's shows are geared to adult audiences and often involve blood, gore, and violence. Turner's Smoot is the more innocent of the two, frequently in awe of and deferring to Mump's experience, but also trying his patience, second-guessing him, and taking things to extremes. Much of the humour comes from the relationship between the two clowns as well as from the bizarre situations, the extreme physicality, the frequent audience interaction, and high-quality improvisation in response to onstage mishaps or audience responses. To date there have been eight additional Mump and Smoot shows: Something (1989), Caged (1990), Ferno (1992), Tense (1997), Something Else (1998), Flux (2002), Cracked ( 2010), and Anything ( 2014).
Early self-produced tours of the Fringe circuit were highly successful, and led to tours of larger venues across Canada and in Israel, Palestine and the United States - including an Off-Broadway run. Over the years, Mump and Smoot have won numerous awards including two Canadian Comedy Awards, a Dora Mavor Moore Award, the Boston Theatre Award for Outstanding Small Visiting Company, and a Drama Logue Award (California). The pair have also appeared on numerous television programs. From 1997 to 1999, Turner and Kennard performed as the clowns Dirk and Drock on the television show Blue Rainbow, this time with Turner in the high-status role.
Turner has also directed clown works including Emelia Symington-Fedy's Lovers Rock (2005, co-directed with Anita Rochon), Michael Kennard's Puzzle Me Red (2008), Diana Kolpak's Lion Heart (2009), Miriam Cusson and Mélissa Rockburn's Stuff (2008) and Fara Lifa (2012), Sandrine Lafond's Little Lady (2012), and others. He has directed several showcases for the Centre for Indigenous Theatre, including Circle of Dreams (2001) and Clown and Such (2005). He has also served as performance coach for artists including Karen Hines, Amy Lee and Heather Annis (Morro and Jasp), Jed Tomlinson and Jacqueline Russell (Sizzle and Spark), and Justin Miller (Pearl Harbour).
In his later work, Turner has branched out from red-nose clown. With De-ba-jeh-mu-jig Theatre he directed Tomson Highway's A Trickster's Tale (2003) and a collective creation entitled The Gultch (2007). He facilitated a series of development workshops of Jani Lauzon's Side of Dreams between 2010 and 2012; the show went on to runs at the SummerWorks Festival in Toronto, Winnipeg's FemFest, and at the De-ba-jeh-mu-jig Theatre on Manitoulin Island. Notably, Turner directed the Dora award-winning Kittly Bender created by choreographer and performer Jennifer Dallas. Kittly Bender blends clown and contemporary dance to explore a dark world of social isolation and yearning for the past. Dallas received the 2017 Dora Mavor Moore Award for Outstanding Female Performance (Dance Division) and the production received nominations for Choreography and Production. In January of 2020, Turner directed Dallas' Known, continuing their experimentation with the blending of clown and dance.
Turner has also made significant contributions to Canadian theatre as an educator. He began teaching in 1991 at Equity Showcase in Toronto. Since that time he has taught at the Stratford Festival, The Centre for Indigenous Theatre, De-ba-jeh-mu-jig Theatre, and various universities in Canada, the United States, and Israel. He and Kennard ran their own studio, The SPACE (Studio for Physical and Clown Exploration) from 1997 to 2002. In these various settings, Turner has guided over 1000 students through the Pochinko technique's foundational "Baby Clown" course, and taught hundreds of others in workshops exploring various clown practices and techniques.
In 2002, Turner and his wife Julia Winder moved from Toronto to Manitoulin Island, Ontario. The farm they purchased quickly became a training site where Turner continues to train clowns and develop new work. In 2012, "The Clown Farm" officially became the Manitoulin Conservatory for Creation and Performance, with Turner as Artistic Director and Winder as Associate Administrator.
Turner continues to teach, coach, create, direct, and perform with a wide variety of artists across Canada.
Sources:
1. Bricker, K. "Mump and Smoot Win Canadian Comedy Award." Curious Arts, 22 September 2015, http://www.curiousarts.ca/mump-and-smoot-win-the-canadian-comedy-award
Accessed 27 May 2020.
2. BWW Newsdesk. "Jennifer Dallas Awarded 5th Annual Patrick Conner Award." Broadway World Toronto, 31 Aug 2017, https://www.broadwayworld.com/toronto/article/Jennifer-Dallas-Awarded-5th-Annual-Patrick-Conner-Award-20170831
Accessed 12 Mar. 2020.
3. Daurio, Beverley. Review of Kittly-Bender, by Jennifer Dalas. Evi Dance Radio http://www.evidanceradio.com/home/reviews/2017/jennifer-dallas-kittly-bender
Accessed 12 Mar. 2020.
4. "Fringe Festival." Now Toronto, 14 Jul. 2005, http://nowtoronto.com/culture/stage/fringe-festival-2005-07-14
Accessed 27 May 2020.
5. "History." Mump and Smoot. http://www.mumpandsmoot.com/history.html
Accessed 3 Mar. 2020.
6. "John Turner." http://www.manitoulinconservatory.com/faculty/john-turner/.
Accessed 28 Jan. 2020.
7. "Kitly Bender." http://theatrecentre.org/?p=9434
Accessed Mar. 12th, 2020.
8. "Nominees and Recipients." Toronto Alliance for the Performing Arts, http://tapa.ca/dora-awards/201617-awards/nominees
Accessed 27 May 2020.
9. Nothof, Anne. "Mump and Smoot." Canadian Theatre Encyclopedia. Athabasca University Press, 2014, http://www.canadiantheatre.com/dict.pl?term=Mump%20and%20Smoot.
Accessed 28 Jan. 2020.
10. "Our Vision." Manitoulin Conservatory for Creation and Performance, http://www.manitoulinconservatory.com/vision/
Accessed 28 Jan. 2020
11. Turner, John. Personal conversation. 20 Mar. 2020.
12. "Welcome to the MCCP." Manitoulin Conservatory for Creation and Performance, http://www.manitoulinconservatory.com
Accessed 12 March 2020.
Profile by Charlie Peters, University of Alberta
Last updated 2020-06-25