Walsh, Mary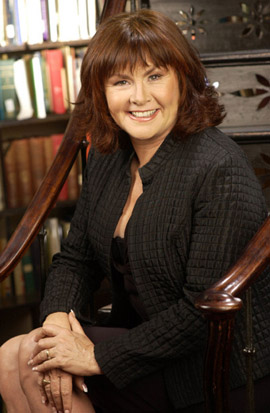 Mary Walsh
Actor, director, writer, and social activist, born in St. John's,Newfoundland and Labrador in 1952. She first gained recognition for her satirical work with the troupe Codco. She had a difficult childhood: she was one of eight children of alcoholic parents, and raised primarily by her aunt and uncle. She attended a strict convent school, then studied theatre in Toronto at Ryerson College, but dropped out to appear on CBC TV, then with in Codco's Cod on a Stick at Theatre Passe Muraille. With Codco she performed all over the country and on CBC television. When the company disbanded in 1992, she was soon placed in another television show co-created with Rick Mercer, Greg Thomey, and Andy Jones, This Hour Has 22 Minutes, in which she often played the infamous Marg Delahunty, the terror of inept politicians.
She has directed over a dozen plays including the Centaur Theatre production of Ann-Marie Macdonald's Goodnight Desdemona (Good Morning Juliet), written or co-written several others (including Hockey Wives, Factory Theatre, 1988), and continues to act in theatre (including the well-received 1993 production of A Moon for the Misbegotten at the Grand Theatre, London). Her most recent one-woman show, Dancing with Rage (LSPU Hall, Newfoundland 2012), recreates the characters she has played throughout her career. It was slated for production at Theatre Passe Muraille, but cancelled because of an illness.
As an actor Mary Walsh has a strong, fearless presence and a keen eye for character. As a director her work is snappy, intelligent and assured.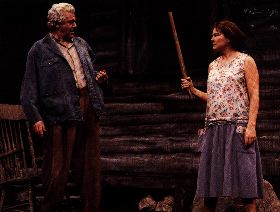 Walsh's first novel, Crying for the Moon was published by Harper Collins in 2017.
She has won 18 Gemini Awards for her work in television, and was awarded the Order of Canada in 2000, and an Honorary Degree from McGill University in 2008. In 2012, she was awarded a Governor General's Performing Arts Award for Lifetime Artistic Achievement.
She has a son, Jesse, and since 2002 has been married to Memorial University English professor Don Nichols.
Viewings: Life and Times, Mary Walsh, CBC TV, 1999
Source: Valerie Fortney. "Mary Walsh's finest hour." Calgary Herald/Montreal Gazette, 16 June 2002
Profile by Gaetan Charlebois and Anne Nothof
Last updated 2022-02-23