Hewgill, Roland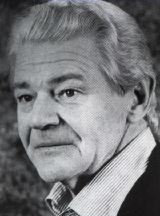 Roland Hewgill
Ontario-based actor born in Montreal, Quebec, February 11, 1929; died of cancer in Kingston, Ontario November 9, 1998. His parents both died in a car accident the year of his birth. He made his professional debut in England in Hamlet.
Roland Hewgill performed across Canada since the early 1950s. He was part of the celebrated 1956 Michael Langham production of Henry V at the Stratford Festival, and went on to perform in thirteen of the company's seasons, most recently as Antonio in The Merchant of Venice 1996; Creon in Oedipus 1997; Uncle Ben in Death of a Salesman 1997; and Jacques in As You Like It.
Hewgill also performed at the Shaw Festival (three years), Centaur Theatre (Playboy of the Western World among others); at the National Arts Centre (he was part of John Wood's ensemble appearing as Agamemnon in Wood's Oresteia, among others); and was in the original Festival Lennoxville cast of Michael Cook's Jacob's Wake and of 101 Miracles of Hope Chance by Allan Stratton (Manitoba Theatre Centre, 1987). Other companies with which he performed were Neptune Theatre, Vancouver Playhouse, and Grand Theatre, London. He received a Dora Mavor Moore Award for his performance in A Moon for the Misbegotten at the Grand.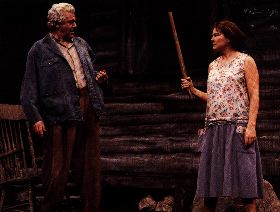 He also performed on television and in film (John and the Missus written and directed by Gordon Pinsent).
His performances were marked by a magnificent voice and attention to detail.
Profile by Gaetan Charlebois
Last updated 2021-01-27