Warda, Maryse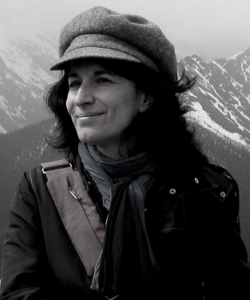 Maryse Warda
Quebec-based translator born and raised in Cairo, Egypt. Maryse Warda immigrated to Montreal with her parents at the age of nine. She graduated from the Université de Montréal in English literature before working in editing and film.
From 1991 to 2001 she worked at Théâtre de Quat'Sous as assistant to the director, Pierre Bernard, who encouraged her to do her first translation. Since then, she has translated more than sixty plays from English to French.
Among the works she has translated (all for Quat'Sous) are David Ives' All in the Timing as Variations sur un temps, Cindy Lou Johnson's The Years as Les Années and her Brilliant Traces as Traces d'étoiles, Philip Ridley's Pitchfork Disney (same title). She was instrumental in bringing the works of English-Canadian playwrights to Quebec audiences, including Brad Fraser's The Ugly Man as L'Homme laid; John Mighton's Possible Worlds and Half Life; Daniel Brooks' Insomnia, and Morris Panych's Vigil. She also translated four of the plays of George F. Walker's Suburban Motel series (for which she won a Masques Award in February, 2000). This last was a particular tour de force as, in her translation, she captured the playwright's difficult cadences.
In 2018-2019, Maryse Warda did the translations of Erin Shields' Unit B17, Harold Pinter's Betrayal, Simon Stephens's The Curious Incident of the Dog in the Night-Time, Tom Schulman's Dead Poets' Society, and Willy Russell's Educating Rita, among others.
Her translations are faithful to the original with an unostentatious use of Quebec idiom.
Profile by Gaetan Charlebois. Additional material from playwrights.ca: 2019/04/29.
Last updated 2020-04-17