Bernard, Pierre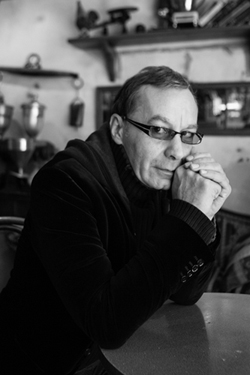 Pierre Bernard
Born in 1958, Pierre Bernard was Artistic Director from 1988 to 2000 of the Théâtre de Quat'Sous in Montreal, the city's highest profile alternative house. Prior to the prestigious post Bernard had been working in the theatre around Montreal since 1983, as press agent for both Quat'Sous and the Compagnie Jean-Duceppe. He was assistant to Quat'Sous AD Louise Latraverse from 1984-86.
Bernard's seasons represented an eclectic and audacious mix of plays from around the world with a slight penchant for works from the British alternative scene (Pitchfork Disney), and the American mainstream (Cindy Lou Johnson, whose Traces d'étoiles/Brilliant Traces (1992, trans. Maryse Warda) Bernard chose as his first directorial assignment, and which was a popular success. He worked with actors Sylvie Drapeau and Luc Picard, and the team mounted the production in French and then in English (Sylvie Drapeau's first anglophone show) at the Saidye Bronfman Centre. In 1995 he directed the well received Variations sur un temps.
As a condition of his employment at the company, Bernard demanded complete artistic freedom. He read a play each day and this curiosity showed in the wide range of tastes and eras an average year at the Quat'Sous encompassed. He has also created new directors at his company, including playwright Michel Tremblay, actor Marc Béland and film director Denys Arcand (The Decline of the American Empire). Bernard also introduced Quebec audiences to emerging playwright Yvan Bienvenue and to the controversial Brad Fraser, whose three major works (Poor Super Man, Unidentified Human Remains and the True Nature of Love and The Ugly Man) stirred up much discussion in the community of artists and spectators in Quebec. In 1998, Bernard made an even bolder move, announcing a four-play season with three of the plays being from George F. Walker's Suburban Motel series (trans. Maryse Warda). He directed Problem Child, from the cycle, and the production won a Masque in February, 2000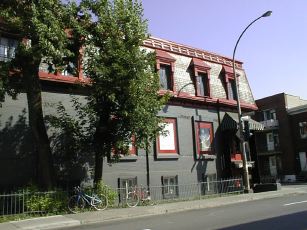 Théâtre de Quat'Sous
He said of the artistic directorship of Quat'Sous, "My initial jauntiness has disappeared and so have my illusions. I'm always insecure about my role as AD. On the other hand, I hate rigid structures and imposed responsibilities."
He returned to his roots in acting in 1999, performing in the premiere production of Mouawad's Rêves at the Festival de Théâtre des Amériques (now Festival TransAmériques). His final work, at Quat'Sous, was the direction of Suzie Bastien's Le Désire de Gobi (January, 2000). In January 2002 he co-directed, with Serge Denoncourt, the Jean-Luc Lagarce play Juste la find du monde at Espace Go.
Profile by Gaetan Charlebois
Last updated 2020-04-17