Gascon, Gabriel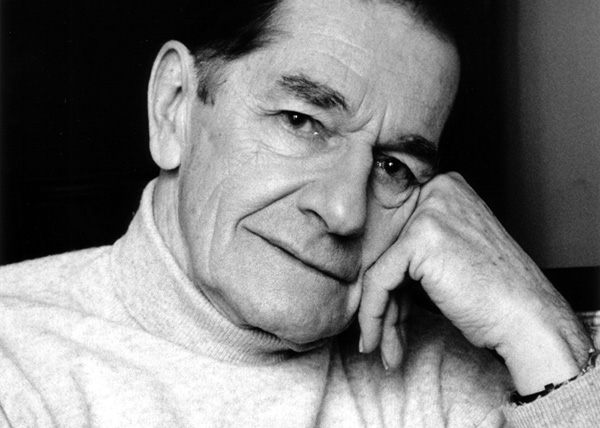 Gabriel Gascon. Photo credit: Jeu Revue de Théâtre.
Superb actor based in Montreal Quebec, born January 8, 1927; died May 30, 2018 at the age of 91.
Gabriel Gascon began his career as a puppeteer. He then joined the Compagnons de Saint-Laurent and was in the first production of the Théâtre du Nouveau Monde: Molière's L'Avare/The Miser.
He pursued his career in Paris from 1965 to 1980 before returning to Canada and appearing in most of the major venues of Montreal. He won the prize for best actor at the Masques Awards for his performance in Denis Marleau's production of Les Maîtres anciens by Thomas Bernhard. In 1994, at Théâtre de Quat'Sous, he turned in an exquisite rendition in the solo piece La dernière bande/Krapp's Last Tape by Samuel Beckett. He performed again for Marleau in his Festival d'Avignon production of Nathan le sage (1997).
In 1998, Gabriel Gascon was well-reviewed for his performance in Montreal's La Ribalta's production of Mort Accidentelle d'un anarchiste/Accidental Death of an Anarchist. In January 2001, he appeared in Maurice Maeterlinck's Intérieur at Théâtre du Rideau Vert (directed by Marleau).
Gabriel Gascon also performed often on television and in film, including Robert Lepage's film of John Mighton's Possible Worlds.
Gabriel Gascon was passionate about his work as an actor, and extensively researched his roles: "C'est la plus belle vie que l'on puisse avoir. C'est de vivre dans l'imagination et de fréquenter les personnages et de faire partie d'autre chose qui est à la mesure de ce qu'on peut rêver de plus profond. De plus grand, qui nous dépasse même complètement. (Radio-Canada 2018)
Profile by Gaetan Charlebois.
Last updated 2021-01-05