Hinton, Peter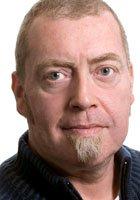 Peter Hinton
Director, dramaturg and playwright Peter Hinton has worked across Canada with many theatre companies. He has been the Associate Artistic Director at Theatre Passe Muraille and the Canadian Stage Company in Toronto, Artistic Director of the Playwrights Theatre Centre in Vancouver, the Dramaturg in Residence at Playwrights' Workshop Montréal, and Artistic Associate of the Stratford Festival. From 2005 to 2012 he was Artistic Director of the National Arts Centre English theatre, where he created a resident English theatre company, with actors from across the country, and programmed the NAC's first season of Canadian plays.
His own plays for the stage include Façade, Urban Voodoo (written with Jim Millan) and a trilogy of three full length plays entitled The Swanne -- George III: The Death of Cupid (2002), Princess Charlotte: The Acts of Venus (2003), and Queen Victoria: The Seduction of Nemesis (2004). Eleven years in the making, all three plays premiered under his direction at the Stratford Festival. In 2006, he co-created with Domini Blythe, and directed the solo work, Fanny Kemble, about the life of the famous British actress and abolitionist.
Peter Hinton has also written the librettos for two operas with composer Peter Hannan: The Diana Cantata, and 12O Songs for the Marquis de Sade, (awarded the Alcan Performing Arts Award in 2002).
Since 1985 he has directed over 80 productions of new plays, classical texts and operas, including premieres of works by Allen Cole (Hush, The Crimson Veil), Blake Brooker (Serpent Kills), John Mighton (Possible Worlds), Michael McKenzie (Geometry in Venice) and Marie Clements (Burning Vision). His production of Gloria Montero's Frida K. premiered at Toronto's Tarragon Theatre in 1995 and subsequently played to sold-out houses in Canada, Mexico City and Madrid. His productions have twice been invited to the prestigious Festival de Théâtre des Amériques (now Festival TransAmériques) in Montreal: Greg MacArthur's Girls! Girls! Girls! in 2001, and Marie Clements' Burning Vision in 2003. In 2007, he partnered with Britain's Royal Shakespeare Company in the world premiere of Margaret Atwood's The Penelopiad. In 2009, he directed Sam Shepherd's Buried Child in a National Arts Centre and Segal Centre for Performing Arts co-production.
He made his directing debut at the Shaw Festival in 2011 with When the Rain Stops Falling. He returned in 2013 to direct Oscar Wilde's Lady Windermere's Fan. Other Shaw directing credits include Cabaret (2014), Pygmalion, and An Octoroon -- a startling interrogation and reversal of racial stereotypes by Branden Jacobs-Jenkins. In 2018, he directed a Canadian adaptation of Oh What a Lovely War by Joan Littlewood, with clowns playing soldiers fighting in significant Canadian battles, and exposing racist policies on the exclusion of Black and Indigenous volunteers.
In March 2017, he directed the premiere of The Millennial Malcontent by Erin Shields at the Tarragon Theatre. For the Canadian Opera Company, he directed a revisionist production of Louis Riel by Harry Somers (music) and Mavor Moore (libretto) to show that the opera "represents not only what unifies us, but what divides us" (quoted in Globe and Mail 6 May 17). It questions why we need to keep re-telling our history, and focuses on the colonial expropriation of indigenous land, more than the conflict between French-speaking Metis and English-speaking federal politicians.
Hinton was the recipient of the Jessie Richardson Award for directing in 1995 for his production of Gordon Armstrong's Scary Stories. In 2009, he was made an Officer of the Order of Canada.
Further Reading: Sorouja Moll. "The Spectre of Louis Riel: Opera, Archive, and the Silent Witness," Canadian Theatre Review 174 (spring 2018): 52-55.
Website: www.peterhinton.ca
Profile by Corey Castle. Additional information by Anne Nothof.
Last updated 2021-01-27