Huot, Juliette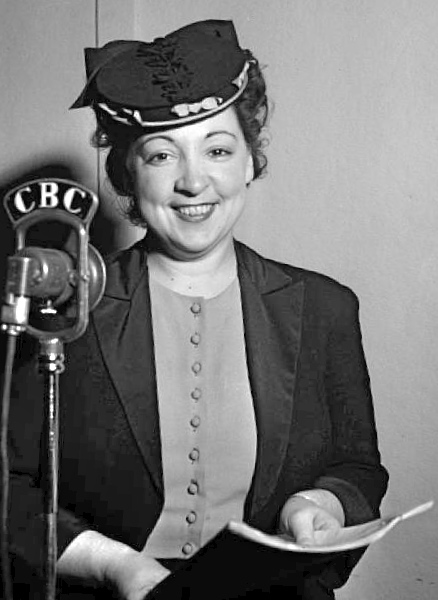 Juliette Huot
Well-known actor born in the working class district of Hochelaga-Maisonneuve of Montreal, Quebec, January 9, 1912, one of seven children; died March 16, 2001 in Brossard, Quebec. She began working for a printing company at the age of 14 to help with the family's finances. At 19, she began acting in the Compagnons du Masque while also working in radio.
For almost her entire career, Juliette Huot appeared as a mother in the many plays, teleplays, radio plays and films in which she performed.
She had lead roles in several important theatre premieres including Gratien Gélinas's Les Fridolinades (which ran from 1939-1946 at Monument National), Tit-Coq (1948), and Bousille et les justes (1959); and Marcel Dubé's Un simple soldat (1958). She also played Germaine Lauzon in the production of Michel Tremblay's Les Belles-soeurs that toured to Paris in 1973.
She was a popular performer on television, particularly in The Plouffe Family from 1953 to 1959, then in the film in 1981. Her cooking show, Les recettes de Juliette, ran for five years on the CBC. She was made a Chevelier de l'Ordre du Quebec in 1988.
Juliette Huot's performances were marked by a gleeful earthiness.
Sources: Alan Hustak. "Huot a legend of stage," The Gazette. Montreal, 18 March 2001.
Sylvain Larocque. "Juliette Huot meurt à 89 ans," La Presse. Montreal, 17 March 2001.
Profile by Gaetan Charlebois.
Last updated 2021-02-03