Langedijk, Jack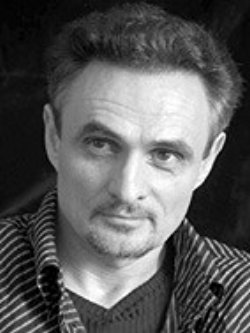 Jack Langedijk
Actor, producer, director, author, born in 1956 and trained at Concordia University (BFA), York (MFA) and Sheridan College.
Jack Langedijk has worked steadily in the theatre since leaving school, founding the company The Association of Performing Artists/APA in Montreal. He has directed many times for the company and for Repercussion Theatre, Montreal's Shakespeare-in-the-Park troupe (in 2001, their well-received production of Twelfth Night). He also directed the premiere of Rahul Varma's Counter Offence, mounting a difficult production with utter simplicity, taste and effectiveness. He subsequently co-directed - with Paul Lefebvre - the French production of the work at Théâtre la Licorne, in February, 1999; the production was hugely successful. In November 2001, He directed the premiere of Varma's Bhopal.
Langedijk has acted across the country including at La Poudrière in Molière's Precious Ridicules; at Toronto's Adelaide Court in Brecht's Caucasian Chalk Circle; at Centaur Theatre in Glengarry Glen Ross and Little Shop of Horrors; at the Citadel Theatre in Pericles; and in the APA productions of Kiss of the Spider Woman, Man of La Mancha and Sweeney Todd (among many others). In 1999 he appeared in Repercussion's Comedy of Errors. He has also appeared in the Theatre Aquarius production of The Crucible (September, 2001) .
He has frequently acted on television and in film.
Langedijk founded QUEST-I'm-ON, with a mission to create and foster healthy relationships within schools, workplaces and homes. His novel, Because (2014), combines the lessons and experiences from the last 17 years of facilitating diverse workshops in schools and corporations, providing insight into life's obstacles.
Profile by Gaetan Charlebois. Additional information provided by Christopher Hoile.
Last updated 2020-04-17