Lazarus, John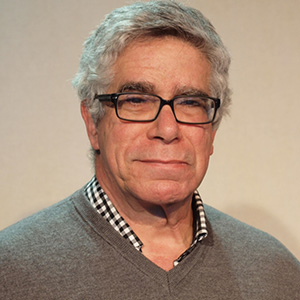 John Lazarus
Playwright, screenwriter, dramaturge, actor, critic, and teacher John Lazarus was born in Montreal in 1947. He graduated from the National Theatre School of Canada in 1969.
His plays include: Babel Rap (Troupe of Vancouver and City Stage, 1972), which has been produced hundreds of times across Canada by amateur, professional, and school groups, published in Playing the Pacific Province: An Anthology of B.C. Plays 1968-2000 (eds. Ginny Ratsoy and James Hoffman, Playwrights 2001), and translated into French and German; Dreaming and Duelling (New Play Society and Vancouver Playhouse, 1980), which has also played at the Phoenix Theatre in Edmonton (1982), Alberta Theatre Projects in Calgary (1982), and published in 20 Years at Play (ed. Jerry Wasserman, Talonbooks 1990); The Late Blumer (Arts Club Theatre 1984) and at Lunchbox Theatre, Calgary in 1987, Alumnae Theatre, Toronto in 1989, and Nexus Theatre, Edmonton in 1989, and published in Four New Comedies (ed. Winston Smith, Playwrights 1987); Village of Idiots (Young People's Theatre, Toronto 1985), and at Western Canada Theatre Company in Kamloops, 1985, Alberta Theatre Projects 1986, Prairie Theatre Exchange, Winnipeg, 1989, Theatre Kingston in 2001, and published West Coast Plays (ed. Alan Filewod, Borealis, 1998); The Illegal Playwriting Class (ATP 1987), Firehall Arts Centre, 1990, published in Instant Applause: The Best (Playwrights 2004); David for Queen (Catalyst Theatre and Theatre Network, Edmonton 1988) and Cunard Street Theatre, Halifax, 1991; and ICE: Beyond Cool (DanceArts Vancouver 1997), national tour in 2000. Old Enough to Kill (Queen's University 2011) speculates on the actions of Fleance, son of the murdered Banquo, who has evaded Macbeth's machinations, and attempts to avenge his father, with the help of one of the "Weird Sisters."
Lazarus is also the author of four one-act plays for young audiences, entitled Not So Dumb, published by Playwrights Press. Several of his plays for young people has been written for the Green Thumb Theatre for Young People, including Night Light (1987) about childhood fears which toured across Canada and the United States. These plays tackle difficult social and family issues in an engaging, entertaining way.
Lazarus has also written for film, television, and radio, including the adaptation of material from Village of Idiots for a CBC Radio mini-series and an award-winning National Film Board cartoon.
He has worked frequently as a dramaturg and adjudicator, and has written theatre reviews for several newspapers, including The Vancouver Provinceand The Georgia Strait. He acknowledges the limitations of the Canadian theatre critic, however. In ten to fifteen years of reviewing, he recalls only one shining moment when a theatre director told him that his review had made him re-think, and rework, a part of his play. He believes that the odds are greatly against that sort of thing happening, since the playwright may work with the play for years, the director for two months, the actors for two weeks, and the critic for only two hours.
He has taught playwriting and solo show technique at Studio 58 (Langara College) in Vancouver, the Vancouver Film School, and the National Theatre School of Canada. In 2000 he joined the Queen's University Drama Department; as an Associate Professor he teaches playwriting, dramaturgy, and young people's theatre, and continues to write plays, including Meltdown, produced by the students of the Drama Department in 2005.
Profile by Anne Nothof, Athabasca University.
Last updated 2019-03-28