Silverman, Leslee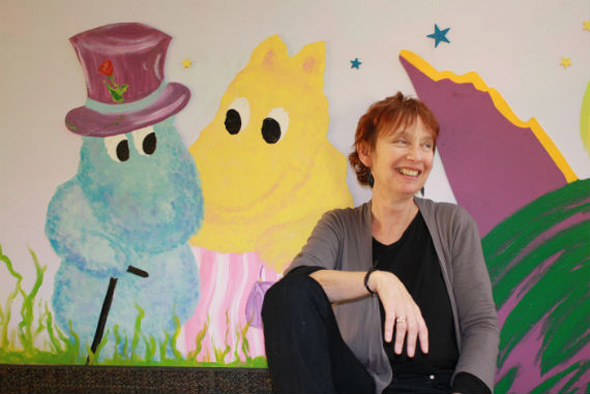 Leslee Silverman
Highly acclaimed founding Artistic Director of Manitoba Theatre for Young People from 1982 to 2014, Leslee Silverman was born in Winnipeg Manitoba in 1952, and is based there. She studied at the Manitoba Theatre School, with director John Hirsch. She has a BA from the University of Manitoba, and an MA in Developmental Drama from Boulder, Colorado. She worked in theatre for children in downtown Vancouver, and created a theatre school for Green Thumb Theatre for Young People.
During her tenure as Artistic Director of MTYP, she initiated a permanent main stage season of theatre for children, provincial school touring, the only theatre season in Canada just for teens, and an Indigenous arts training and mentorship program. She was instrumental in the creation of the CanWest Global Performing Arts Centre at The Forks in Winnipeg, a facility dedicated entirely to young people.
She has directed over eighty MTYP productions, including The Secret Garden, Naomi's Road by Paula Wing, The Rememberer and New Canadian Kidby Dennis Foon. Her productions for the Company have played on Canadian stages such as the National Arts Centre, Young People's Theatre , Citadel Theatre and Y Stage at Vertigo Theatre.
Silverman has also enabled the development of new work for young artists, and has commissioned work for children and teens from such major Canadian artists as Dennis Foon (Seesaw, Chasing the Money), John Murrell (The Odyssey), Ronnie Burkett (Old Friends), Drew Hayden Taylor (Boy in a Treehouse), Rick Miller (Into the Ring), Ian Ross (Baloney and An Illustrated History of the Anishnabe), and Kim Selody (The Hobbit).
She has been recognized for her outstanding contribution to Canadian theatre for young audiences by the Canadian Association for Theatre Research. Her many honours include the Silver Jubilee Commemorative Medal, as part of Canada's 125th Anniversary celebrations, the YWCA Woman of Distinction Award in the Arts and Culture category for her significant contribution to the well-being of the community, and a Certificate of Appreciation from the City of Winnipeg. In 2003 she was the first recipient of the Manitoba Arts Council Arts Award of Distinction recognizing "the highest level of artistic excellence and distinguished career achievements by a professional Manitoba artist. In 2011, she was awarded the Governor General's Award in Performing Arts for Lifetime Artistic Achievement.
She demonstrates a strong social commitment in her work, and believes in the essential importance of theatre for children: "While we are all busy working extraordinary long hours to ensure our kids have things, we have to give them empty spaces, the invisible. The arts allow them not to find a personality through iPhone or iPad but through being at this place at this time. We need empty space and interaction." (Winnipeg Free Press 2011).
Source: Manitoba Theatre for Young People website
Profile by Anne Nothof, Athabasca University
Last updated 2021-02-05