Limonchik, Macha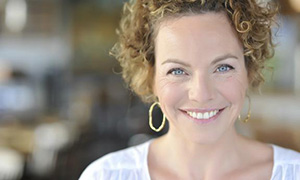 Macha Limonchik
Actor born in Montreal, Quebec in 1970, Macha (Machenka) Limonchik has enjoyed a solid career in television, film and on stage, and is comfortable working in French and English. Her father is Jewish Ukrainian, and her mother Québécois. She graduated from the National Theatre School of Canada in 1992.
Among the productions in which she has been featured are Robert Lepage's epic The Seven Branches of the River Ota (1996); Théâtre du Nouveau Monde's La Mégère apprivoisée/The Taming of the Shrew (1995, directed by Martine Beaulne); and the Théâtre de Quat'Sous's French premiere of Brad Fraser's L'Homme laid/The Ugly Man (1993, directed by Derek Goldby). Macha Limonchik performed in the revival of the acclaimed Espace Go production of Albertine, en cinq temps and in its subsequent tours and revivals (1996-2000).
More recently, she has acted in Grande écoute by Larry Tremblay (dir. Claude Poissant, Théâtre Petit à Petit, 2015); Les muses orphelines by Michel Marc Bouchard (dir. Martine Beaulne, Compagnie Jean-Duceppe, 2012); Musique pour Rainer Maria Rilke by Sébastien Harrisson (dir. Martin Faucher, Théâtre Denise-Pelletier, 2012); Much Ado About Nothing (in French), adapted and directed by René Richard Cyr, Théâtre du Nouveau Monde, 2009.
Macha Limonchik's performances are marked by a profound exploration of a character's physicality.
Profile by Gaetan Charlebois and Anne Nothof
Last updated 2016-06-07