Munro, Neil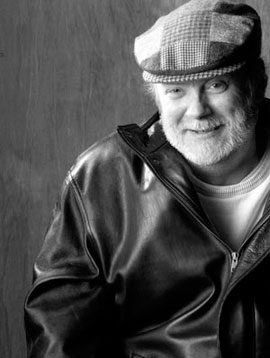 Neil Munro.
Photo by David Cooper, Shaw Festival.
Ontario-based director/actor/playwright and Resident Director of the Shaw Festival from 1993 to 2009. Neil Munro was born in Musselburgh, Scotland in 1947, died in London, Ontario July 13, 2009. He came to Canada at the age of nine, and studied at the National Theatre School of Canada, graduating in 1967. He subsequently performed across the nation including at the National Arts Centre, Citadel Theatre, Theatre Calgary, Tarragon Theatre, Toronto Free Theatre, Stratford Festival and at the Shaw Festival.
Following a stage fright incident, Munro turned his attention to directing, including a joint production of A Delicate Balance at the Citadel Theatre and Canadian Stage.
Although he had previously dismissed both the Stratford and Shaw Festivals as "British colonial bookends that had little to say about the modern world," once he engaged with the works of Shaw's contemporary, Harley Granville Barker, he was surprised by their contemporary relevance -- showing "the disparity between the secret self and the outer political life." Following The Voysey Inheritance in 1988, he directed six more productions by Granville Barker: The Marrying of Ann Leete (1993), Rococo (1994), Waste (1995), The Secret Life (1997), The Madras House (1999), and His Majesty (2002). Of Waste Kate Taylor wrote in her Globe and Mail review: "there were regularly moments when one feels the veil that separates us from our great-grandparents is finally being lifted."
For the Festival, Munro directed innovative interpretations of three of Shaw's plays: a riveting contemporary setting of Saint Joan (1993); an iconoclastic production of Misalliance (2003), "the theatrical equivalent of a ping-pong match," according to Jamie Portman; and a full-length production of Man and Superman (2004), which received standing ovations.
Munro also directed challenging plays by Shaw's contemporaries: Chekhov's The Seagull (1997, adapted by David French), Ibsen's Rosmersholm (2006), O'Casey's The Plough and the Stars (2003), and J.B. Priestley's Time and the Conways (2000). American works included Berkley Square (1989), The Front Page (1994), The Petrified Forest (1995), You Can't Take it With You (1998, 1999), Arthur Miller's All My Sons (1999), Tennessee Williams' Summer and Smoke (2007). The only Canadian work he directed was Marsh Hay (1996), the first professional production of this historic work.
Several of his productions inspired critical controversy: Rashomon (1996), and The Lord of the Flies (2000) in particular, since they were never predictable or safe. After his death, the Festival established a prize in his memory "for the risk-takers in the performing arts."
Of his directing at Shaw, artistic director, Jackie Maxwell has said: "He had a vision that was unique — blending extraordinarily detailed preparation with brilliant and at times outrageous ideas, always in the service of illuminating and revitalizing each play. As resident director, his commitment to and love for the ensemble and all it stood for was clear daily as was his brilliant skeptical humour which unsuccessfully hid his true warmth and empathy" (Globe and Mail 13 July 2009).
Neil Munro also performed extensively in radio, television and film. He has said of theatre, "Plays help to get a dialogue going so we have a sense of who we are as opposed to being so f***ing middle-class that when tragedy comes stomping into your living room like Godzilla, you have absolutely nothing to refer back to. You're surprised because you thought the middle-class concept of how the world works is how the world works."
His plays include: The Canterville Ghost (read at the Stratford Festival); Bob's Kingdom (Factory Theatre; winner of the Dora Mavor Moore Award for Best New Play); Hamlet's Room (Theatre Plus, for which he won a Dora for directing); Extreme Close Up.
Sources: Sarah Hampson. "The Shaw's Fierce Visionary," The Globe and Mail, 24 Aug 2000.
L.W. Conolly. The Shaw Festival: The First Fifty Years. Toronto: Oxford UP, 2011.
Profile by Anne Nothof, Athabasca University
Last updated 2016-03-23