Phipps, Jennifer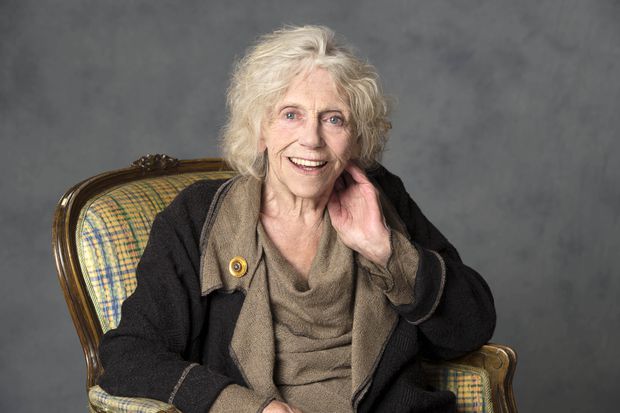 Jennifer Phipps. Photo by David Cooper.
Ontario-based actor most closely associated with the Shaw Festival, where she appeared from 1967 for thirty seasons in fifty productions. Jennifer Phipps was born April 16, 1932 in London, England; died April 18, 2019 at 87 in Fort Erie, Ontario. She was the great-great-granddaughter of singer Jenny Lind and granddaughter of actor/producer Nancy Price. She made her theatrical debut at ten in her own play. At seventeen, she attended the Royal Academy of Dramatic Art in London. Following her marriage to Peter Boretski, a Canadian actor/producer/director in the 1950s, and she moved to Los Angeles, then Winnipeg in 1962. She began her acting career in Canada as the lead in Toronto Arts Productions of Mother Courage and her Children at the St. Lawrence Centre.
At Shaw, she has played diverse roles in Hay Fever, Cavalcade, Major Barbara, Pygmalion, Blithe Spirit, Ladies in Retirement, The Children's Hour You Can't Take it With You (1999), SS Tenacity (1999), Picnic (2001), Hedda Gabler (2013). Her last role was as the Cheshire Cat in Alice (2016, dir. Peter Hinton).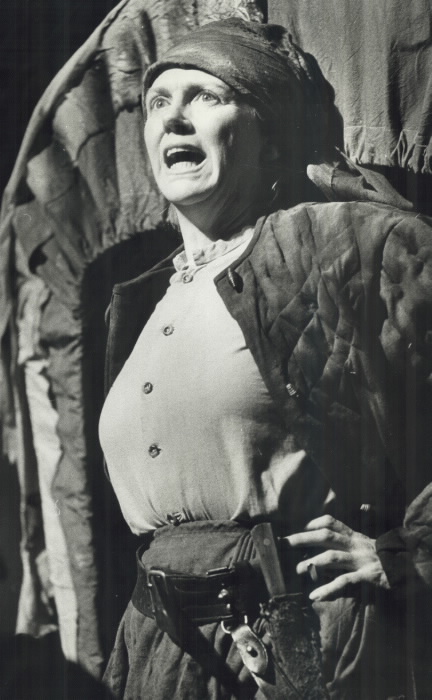 Jennifer Phipps as Mother Courage, 1978. Photo by John Mahler, Toronto Star Archives, Toronto Reference Library.
She also performed at Red Barn Theatre, Manitoba Theatre Centre, Theatre Passe Muraille, Stratford Festival, and Tarragon Theatre, among others. In 1972 she performed in the Canadian premiere of Beverley Simons' Crabdance at Vancouver Playhouse. In April, 2000, she appeared in Samuel Beckett's Footfalls at the duMaurier World Stage Festival.
She won a Dora Mavor Moore Award in 1993 for her performance in Sister Mary Ignatius Explains it All For You.
She also performed extensively in television, radio and film.
Critic, Robert Cushman wrote of her performances: "That was always the remarkable thing about Jenniferís acting. She not only brought a character on stage with her; she brought that characterís place in the playís society and, it sometimes seemed, her entire biography. In that regard she was the most remarkable actor I have ever seen. It didnít matter how big or small the role was." (cushmancollected.com, 18 May 2019).
Jennifer Phipps had three children: Paul, Daliah and Wendy Jay; and five grandchildren.
Profile by Gaetan Charlebois. Additional information by Christopher Hoile and Susan Ferrier Mackay, Globe and Mail, 3 May 2019.
Last updated 2021-07-23