Simonett, Ted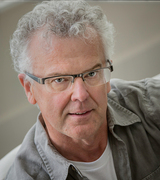 Ted Simonett
Ontario-based actor/singer/musician born in 1953, who has been very active in film, television and theatre.
Ted Simonett studied music and drama at Queen's University, Kingston before working in Great Britain.
After returning to Canada, he appeared at the St. Lawrence Centre (Cabaret, Piaf, Lady From Maxim's), at the Gryphon Theatre (Billy Bishop Goes to War), at the Elgin and Winter Garden Theatre Centre (Wizard of Oz), and was assistant company manager for the mega-musical theatre Show Boat. More recently, he has appeared as Matthew Cuthbert in Anne of Green Gables (2015), The Wizard of Oz, Mary Poppins and other musical theatre for Drayton Entertainment Company.
From 1997 to 2006, he was Canadian Tire's spokesman for TV commercials, and was primarily associated with that role. He is currently is a landscape photographer.
Website: https://www.tedsimonett.com
Profile by Gaetan Charlebois. Updated by Anne Nothof.
Last updated 2021-10-19