Vincent, Julie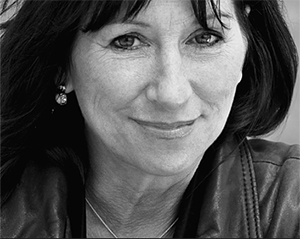 Julie Vincent
Quebec-based actor, director, designer, playwright, and teacher, born in 1954, who stunned theatregoers as Shaw's Ste. Jeanne/St. Joan presented at the Compagnie Jean-Duceppe in 1994. Julie Vincent trained at the National Theatre School of Canada (where she now teaches).
She has performed in a number of important productions including the world premieres of Michel Tremblay's Le vrai monde? and Denise Boucher's Les Divines. She also performed in the revival of Réjean Ducharme's HA! ha! at the Théâtre du Nouveau Monde/TNM and that of Claude Gauvreau's La Reprise at Théâtre d'Aujourd'hui.
In 1995 she performed with the Montreal Symphony Orchestra as narrator for Jeanne au bûcher, which toured to Montreal, Philadelphia, Pittsburgh and at Carnegie Hall in New York.
Julie Vincent also co-founded (with Danièle Panneton) the theatre company Singulier Pluriel, which presented Fernando Pessoa's O marinheiro in April, 1999. (She co-directed and performed.)
In May 2000, she acted in the TNM production of Le songe d'une nuit d'été/Midsummer Night's Dream.
Her own works include La Robe de Mariée de Gisèle Schmidt; Le Portier de la gare Windsor (translated into English by Hugh Hazelton and published by Playwrights Canada Press 2018); and Soledad au hasard (Théâtre la Licorne). Recently she played the mother of Oedipus in Jocaste by Uruguayan playwright Mariana Percovich, which was performed in six cities in Argentina, Uruguay, and Paraguay and at Espace libre (2018). She has developed a north/south dramaturgy with her theatre company, and works regularly in Sao Paolo, Montevideo, and Buenos Aires.
She has also had a solid television and film career.
Among sources: Caroline Guay. "Julie l'intense," Coup de Pouce, Montreal, March, 2001
Profile by Gaetan Charlebois and Anne Nothof.
Last updated 2020-04-17