Brooks, Daniel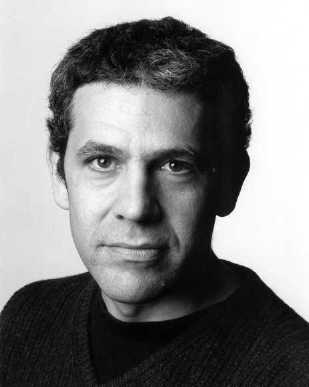 Daniel Brooks
Multi-talented theatre practitioner, born in Toronto, Ontario, June 23, 1958. Daniel Brooks has worked as a director, writer, actor, producer, and teacher, and in film.
One of his earliest outings was as a director was in a theatrical adaptation of the movie All About Eve called Evening (1981). In the same year, he played the lead in the Ken Gass production of Hamlet.
Since then, he has become a mainstay of this country's theatre, working with a network of Ontario-based writers, playwrights and directors who have virtually defined the Canadian theatre scene (Guillermo Verdecchia, Daniel MacIvor, and John Mighton among them). He has been co-director of the Augusta Company and da da kamera, and playwright in residence at Tarragon Theatre. He was Artistic Director of Necessary Angel Theatre Company from 2003 to June 2012, when he left to pursue a free-lance career.
Among his works as a writer are The Return of Pokey Jones (premiered at Poor Alex Theatre, 1985, directed by Chris Pinker); The Noam Chomsky Lectures (with Verdecchia, Great Canadian Theatre Company, 1992, co-directed with Verdecchia); The Lorca Play (with MacIvor, the Theatre Centre, 1992, co-directed with MacIvor); Here Lies Henry (with MacIvor, Buddies in Bad Times, 1996, co-directed with MacIvor); Insomnia (with Verdecchia, The Theatre Centre, 1997, Verdecchia); This is What Happens Next with MacIvor (Necessary Angel at Canadian Stage Berkeley St. 2010); The Aleph with Diego Matamoros (Soulpepper Theatre Company 2011); 40 Days and Forty Nights with Kim Collier (2018); and The Full Light of Day with Kim Collier (Electric Company Theatre 2019)-- an ambitious multi-media interrogation of the disastrous consequences of greed and corruption on a family.
In 2018, he was diagnosed with stage four lung cancer, but he continued with his work in the theatre, including directing Chekhov's The Seagull for Soulpepper Theatre Company. His solo play, Other People, based on his 10-day experience at a silent retreat in Quebec, examines the importance of community and human interaction in light of the Covid-19 pandemic that closed theatres and necessitated isolation for two years (Canadian Stage Berkeley Street Theatre, March 2022).
Brooks has directed many works other than his own, including several plays by Daniel MacIvor, from House (1992) to Lets Run Away (2019); Mighton's Possible Worlds (1998); Faust (Tarragon Theatre 1999); and Soulpepper Theatre Company's production of Beckett's Endgame (1999), which received near-unanimous critical acclaim. In 2011, he worked with Ondaatje to reconfigure the complex novel Divisadero for the stage, produced by Necessary Angel at Theatre Passe Muraille in February. In April 2013, he directed David Mamet's Race at Canadian Stage.
He has also acted in many works, including his own, notably Pokey Jones, Possible Worlds (1990), and Insomnia.
He has won several awards, including the Chalmers Award (for Noam Chomsky..., Here Lies Henry, House); the Dora Mavor Moore Award three times for directing, the Edinburgh Fringe First Award (Here Lies Henry); and has been nominated for the Governor General's Award (Noam Chomsky...). In October, 2000, he won the Capital Critics Circle Award for his direction of Possible Worlds. In October, 2001, he received the first Elinore and Lou Siminovitch Prize in Theatre ($100,000).
His highly innovative work has travelled across Canada and around the world. In December, 1999, he told Kate Taylor of The Globe and Mail about his approach to a play's production: "Text is one aspect... but it also exists not only in the breath of the actor but in space and time...It's a medium in which you can tell stories, but it's also a medium in which you can conceptualize."
Daniel Brooks has stated that "It sometimes can be difficult to think that there's any creativity left, that there's any more creation in life. But that's what life is. Without a creative force, there's nothing to live for." (quoted in J. Kelly Nestruck, "A Director's Response", Globe and Mail 24 April 2020.)
He is married to Jennifer Ross. They have two daughters, and live in Toronto.
Profile by Gaetan Charlebois and Anne Nothof.
Last updated 2022-05-17