Colours in the Storm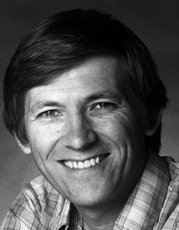 Jim Betts
Musical drama in two acts by Jim Betts, first developed and performed for the Muskoka Festival (in co-production with Arbor Theatre) in 1990. Colours in the Storm was directed by Michael Ayoub, musical direction and vocal arrangements by Stephen Woodjetts, orchestration and arrangements by Ed Henderson, set and lighting by Rod Hillier, costumes by David Juby, choreography by Caroline Smith. It featured Jonathan Whittaker, Ralph Small, Suzanne Bennett, Shane McPherson, Elise Dewsberry, Woodjetts, Mike Allen and Shelley Coopersmith. The Stage Manager was Madelyne Keane. It was revived with changes in 1991, and subsequently workshopped with Urjo Kareda as dramaturg, directed by Martha Henry for the Tapestry Company, and toured in Ontario in 1994. It toured again, in a one-act format in 1995, and was reworked and presented by Theatre Orangeville in 1997. A subsequent revised version played Theatre Aquarius in 1998. This production was directed by the author, Jim Betts, with musical direction by Charles Cozens, set and costumes by Jonathan Porter, lighting by Louise Guinand, sound by Mike Stewart, and choreography by Max Reimer. It featured Whittaker, Bennett, Small, Lee MacDougall, McPherson, Naomi Emmerson, Sheila Brand, Brian Rhodes, Charles Cozens and Allen; Stage Managed was Stephen Newman.
In 2002, the play was presented by Lakefield College School, and for the second time in 2012. It was also presented by Sheridan College, and at the Highlands Summer Festival in Haliburton in 2012.
Jim Betts transforms the vision of the landscape artist, Tom Thomson, into theatre with music, in his most popular work. The central setting is the place that most inspired the artist, Algonquin Park in Ontario, and where, in 1917, he mysteriously died. The play also tells the story of the doomed love affair between Winnie Trainor and the artist.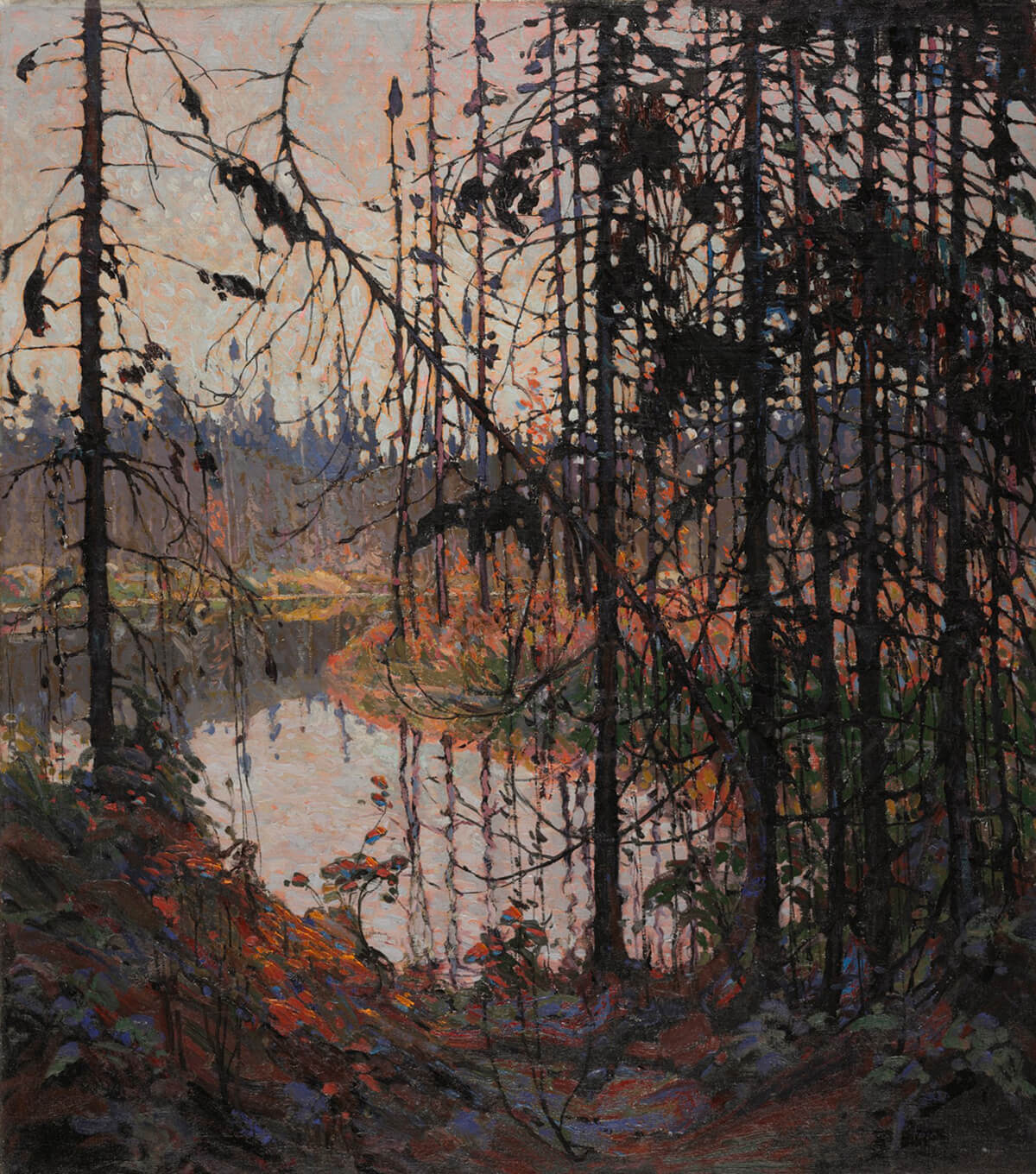 "Northern River" by Tom Thomson, 1915. National Gallery of Canada.
Ghosts, visions, flashbacks, and bizarre forms in the landscape all come together to create a chimeric picture evocative of Thomson's paintings. Local witnesses tell their stories of Thomson's time among them; he intrigues them, he provokes them, including a married woman Thomson mentors in painting, raising suspicion, as well as fellow-artist Lawren Harris. Was Thomson a visionary or lunatic or both? The message is clear: an artist does not pass through and leave untouched the people he meets; he often gives them the vision to see themselves differently.
The play provides a huge challenge in staging and design, but many of the problems of set and lighting can be solved simply by familiarity with the artist's works. The songs mostly evoke the look of the place Thomson loved - its dangerous beauty. As in two other Canadian works, Herman Voaden's Hill-Land and Gwen Pharis Ringwood's Still Stands the House, the setting is a character.
Le Voyage magnifique d'Emily Carr/The Magnificent Voyage of Emily Carr by Jovette Marchessault, is another theatrical take on artistic obsession.
Commentary by Gaetan Charlebois.
Last updated 2020-11-13