Curzi, Pierre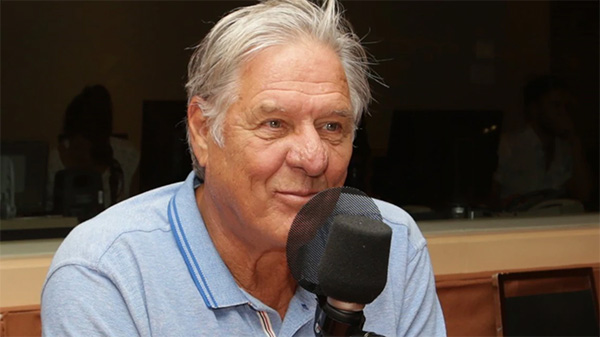 Pierre Curzi. Courtesy Radio-Canada. Photo by Matthieu Arsenault.
Quebec-based actor, screenwriter, and politician, born February 11, 1946 in Montreal, of Italian descent. He is a noted television and film actor, appearing in over fifty productions, but is probably best known outside of the Quebec for his performance in the film The Decline of the American Empire (1986), for which he was nominated for a Genie Award.
Pierre Curzi attended the National Theatre School of Canada in 1969. He was part of the theatre collective Le Grand Cirque Ordinaire from 1973-86. He appeared in the groundbreaking Jean-Pierre Ronfard production of Claude Gauvreau's Les oranges sont vertes (1972), as well as in Robert Gravel's productions of Quichotte and Galipotte 8 (1973).
He performed in André Brassard's productions of La Mouette/The Seagull (Théâtre du Rideau Vert, 1994), and Mère Courage/Mother Courage (also at TRV, 1995). In April, 1999, he appeared in the premiere of Jean-Marc Dalpé's Trick or Treat at Théâtre la Licorne.
He was the president of the Union des artistes from 1997 to 2007.
From 2007 to 2012, Pierre Curzi was a member of the National Assembly of Quebec for the riding of Borduas in the Montérégie region south of Montreal, elected under the Parti Québécois banner, but later sitting as an independent. An ardent sovereignist, he is a fierce defender of the French language in Quebec. Since 2013, he has been a radio commentator, and president of the Nouveau Mouvement pour le Québec, an organization working toward Quebec independence.
He is married to the actor, Marie Tifo, and with whom he has a son and a daughter.
Profile by Gaetan Charlebois.
Last updated 2020-11-19