Gunvordahl, Terry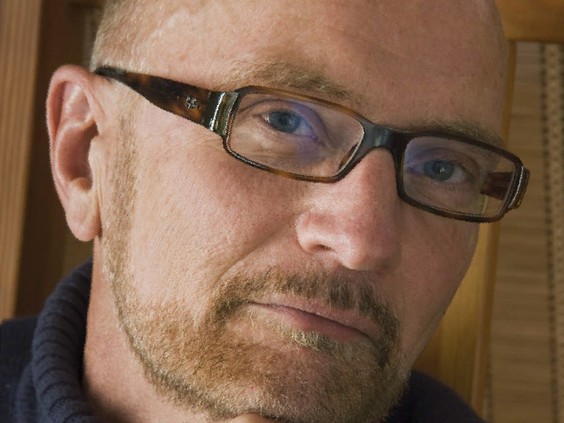 Terry Gunvordahl. Courtesy of Calgary Herald.
Calgary, Alberta-based designer who has created more than 300 imaginative sets and lighting for theatre companies across Canada and in the United States for forty years. He has an M.F.A in Design from the University of Minnesota (1974), and a B.A. from the University of South Dakota (1971). Following graduation, he was a design instructor at the University of Alberta for three years, at the University of Victoria for one year, then spent ten years free-lancing in Toronto. He moved to Calgary when Martin Kinch, Artistic Director of Theatre Calgary offered him a residency.
Among his works are set and lighting designs for Into the Woods and The Arctic Flute (Nuova Opera, Edmonton, 2018); Oklahoma! and Dead Man Walking (Nuova Opera, 2015); The Penelopiad by Margaret Atwood (Alberta Theatre Projects 2010); Girl in the Goldfish Bowl by Morris Panych (Vertigo Theatre, Calgary 2010); Homeward Bound (Citadel Theatre 2003); Who Has Seen The Wind (Citadel 2001); Little Shop of Horrors (Citadel 2000); The Kite (Theatre Calgary); Royalty is Royalty (Manitoba Theatre Centre); End Dream (2000), Angel's Trumpet (2001) and Closer for Theatre Junction; Forever Swing for the Winter Garden Theatre in Toronto (1999); Waiting for the Parade (Theatre Calgary 1995); and Moo (Factory Theatre 1989). In 1990-92 and 1996 he designed sets for the playRites festival in Calgary.
He has been Resident Designer for Theatre Junction, Alberta Theatre Projects, Theatre Calgary, and Toronto Free Theatre.
He has also been an Art Director for film and television, including the TV series North of Sixty (1992-93) and the film based on Thomas King's novel, Medicine River.
His set and lighting designs are typically stylized and symbolic, evoking important themes and images in the plays. For the The Penelopiad, for example, he hung a ropes at the back of the stage, prefiguring the hanging of Penelope's maids, and suggesting their servitude and captivity. Ropes also functioned as the shroud which Penelope weaves to delay the suitors.
The multi-talented Gunvordahl has also designed for opera, concerts, and created exhibits and theme parks.
He briefly returned to acting, performing in the Sage Theatre production of Heroes, and Downstage Performance Society's production of The Dishwashers by Morris Panych (2007).
In 2016, he was awarded the Harry & Martha Cohen Award, which carries a cash prize of $1,500, honouring an individual "who has demonstrated a sustained and significant contribution to the development and enhancement of theatre in Calgary."
website: www.beyonddesign.ca
Profile by Anne Nothof, Athabasca University.
Last updated 2021-01-20