Masson, Han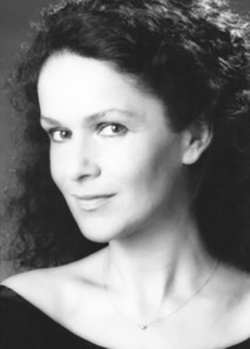 Han Masson
Quebec-based actor who has worked with most of the major companies in Montreal. Han Masson graduated from the National Theatre School of Canada in 1971.
She has played in a wide variety of plays including in the world premiere of Jean Barbeau's Le chant du sink, in Beaumarchais' Le Mariage de Figaro/Marriage of Figaro, Roch Carrier's La Guerre, Yes Sir!, Claude Gauvreau's La charge de l'orignal épormyable, Jean Barbeau's Citrouille, Marivaux's La Seconde surprise de l'amour, Racine's Andromaque, Camus' Malentendu (all at Théâtre du Nouveau Monde), Beckett's Cantate Grise (Théâtre Ubu), Pirandello's Henry IV (Nouvelle Compagnie Théâtrale / Théâtre Denise-Pelletier) and Pan Bouyoucas' Nocturne (Théâtre d'Aujourd'hui).
She also performs frequently on film and television.
Profile by Gaetan Charlebois
Last updated 2020-01-15