Spidell, Jane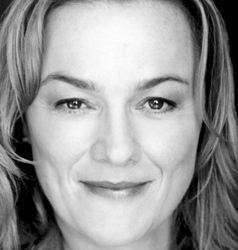 Jane Spidell
Accomplished actress, born in Fredericton New Brunswick, raised in Edmonton Alberta, and currently based in Stratford Ontario. She has acted in theatres across the country, including Volcano Theatre (The Africa Trilogy 2010); Soulpepper Theatre Company (Doc 2010,Leaving Home 2009, for which she won a Dora Award, Our Town 2006 and 2007, The Government Inspector, The Time of Your Life, and Miss Julie); Tarragon Theatre (Rune Arlidge, Motel Helene, Lion in the Streets, The Last Bus); Factory Theatre (Adult Entertainment, Escape from Happiness); Theatre Passe Muraille (Blood by Tom Walmsley 2003); Citadel Theatre (A Streetcar Named Desire, Suddenly Last Summer, Othello, How I Learned to Drive, Speed-the-Plow); Centaur Theatre (A Moon for the Misbegotten); National Arts Centre (Macbeth, Othello); Crow's Theatre (A Short History of Night, Body and Soul); Canadian Stage (My Mother's Feet); Stratford Festival (The Trojan Women, Palmer Park, The Swanne Part III, Good Mother, Hamlet), Blyth Festival (Test Drive by Dave Carley 2004).
She has also acted in television (This is Wonderland, Slings and Arrows 2003), and film (Men with Brooms 2002).
Her acting is notable for its absolute emotional engagement, and complete absorption in the role. Her portrayal of the physical and emotional decline of Bob in the Soulpepper production of Doc was particularly compelling. In his review for EyeWeekly (27 Aug 2010), Christopher Hoile notes that "Jane Spidell gives the performance of the year in Doc. As a woman driven to alcoholism and mental instability by her husband's neglect, Spidell conveys the mixed emotions of rage, shame and yearning with a raw power one seldom sees on a Canadian stage. Her descent from a smart professional woman to a pathetic ghost of herself is truly harrowing."
She lives in Stratford with her two daughters.
Last updated 2010-09-28