Laroche, Roland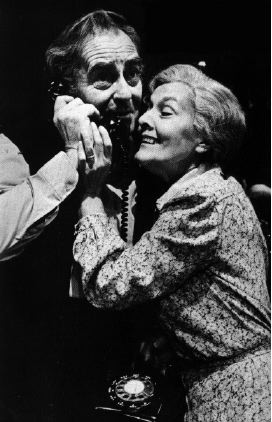 Director/actor born in Ste-Hyacinthe, Quebec in 1927, who has worked in French and English.
Roland Laroche was trained in the United States, in Canada at the school of the Théâtre du Nouveau Monde and the Conservatoire d'art dramatique de Montréal, and in Paris.
In 1959 he cofounded the Théâtre de L'Égrégore with Françoise Berd, and directed the company's production of Une Femme Douce, which subsequently toured to Europe.
For the company Roland Laroche also directed several important premieres including those of Robert Gurik's Api 2967 and Le Pendu.
He has freelanced around the country as both director and teacher, working in theatres in Kingston, Winnipeg, London and Ottawa as well as at the National Theatre School of Canada and the Nouvelle Compagnie Théâtrale / Théâtre Denise-Pelletier, Théâtre du Rideau Vert (including the premieres of Antonine Maillet's La Contrebandière, Jean Daigle's La Débacle, and Daigle's French adaptation of Gaëtan Charlebois's Aléola), and the Théâtre de Quat'Sous (including the premiere of Charlebois's Michaël) among many others. He has also directed opera.
He has acted in Charlebois' Returning on radio and at the Piggery), and is regularly involved in the spoken word event, Festival de Trois in Laval, Quebec.
He has said, "I find myself preferring, more and more, premiering works with the author, even if it is so much more difficult. It is only through the playwrights that we will promote a theatrical literature that is from here."
Roland Laroche lives in Montreal with his wife, Hélène Stevens.
Profile by Gaetan Charlebois
Last updated 2019-11-14