Leigh, Trevor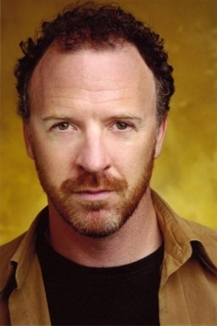 An award-winning actor and director, based in Calgary Alberta and working in film, television, and in theatres across Canada. He has played a wide range of roles, from Bilbo Baggins to Brutus, from Josef Goebbels to Glenn Gould
Trevor Leigh began the Art Ranch Theatre collective in Calgary with playwright Ken Cameron, and is a founding member of the Blacklist Theatre Project -- an artist-driven collective of theatre professionals. He represents the Actorís Fund of Canada for the Prairie provinces.
He has performed in over fifteen Canadian play premieres, and participated in over six playRites festivals at Alberta Theatre Projects, including: Sabina Bermanís Moliere; FranÁois Archambault's The Leisure Society (trans. Bobby Theodore); Jean-Marc Dalpťís August; Steve Laplanteís Down the Main Drag; Ken Cameronís My One and Only; Mieko Ouchiís The Blue Light. Other notable premier productions include: The Wars at Theatre Calgary and Vancouver Playhouse, based on Timothy Findleyís novel, written and directed by Dennis Garnhum; Angelís Trumpet written and directed by Sharon Pollock at Theatre Junction; Eugene Sticklandís Writerís Block directed by Bob White with Ground Zero Theatre; Doubt: A Parable for Theatre Calgary and Manitoba Theatre Centre; and The Pillowman for Ground Zero Theatre.
Trevor has received two Betty Mitchell Awards and two nominations for his work in the theatre. He is also the recipient of the Noel Coward Memorial Award for excellence in acting.
Last updated 2020-04-24