Lyne, Spike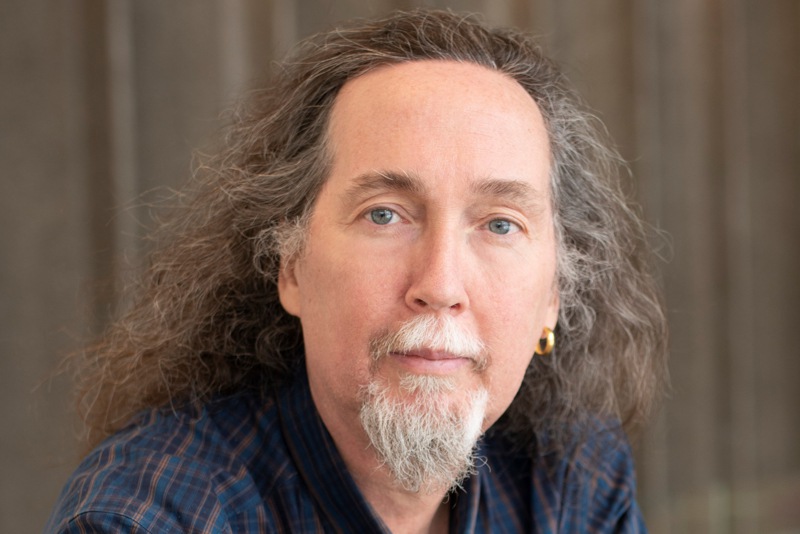 Spike Lyne
Montreal-based Metis lighting and sound designer, Spike Lyne studied at the National Theatre School of Canada/NTS.
He has worked as a technician, designer and technical director for the Saidye Bronfman Centre since 1988 (beginning at the Yiddish Theatre) and at Just For Laughs festival since 1991, where he has lit shows for Andrea Martin, Ben Elton and Dana Gould among others. He has designed for the English wing's mainstage productions, Silly Cow (1997) and The Underdogs (1998). He has also served as technical supervisor for the Festival de Théâtre des Amériques (now Festival TransAmériques) in 1993.
Spike Lyne has designed for Bulldog Theatre (Homeward Bound); Centaur Theatre (Look Back in Anger, Bowser and Blue); Repercussion Theatre (Macbeth among others). He has also designed Elsa Bolam's Whale (Geordie Theatre); Billy Bishop Goes to War; Leacock Speaks; and Alexandre Marine's Le marchand de sable (Théâtre Deuxième Réalité) and Hamlet.
He designed the Saidye Bronfman Centre's production of Anthony Shaffer's Sleuth (March, 1999, directed by Dennis Garnhum) and the Just For Laughs production of Mom's The Word (2001).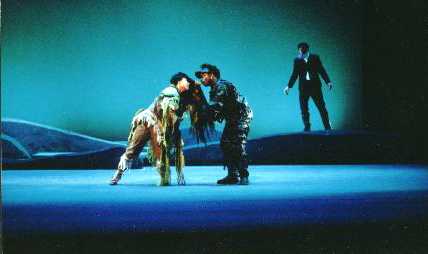 Spike Lyne's lighting for
Geordie Theatre
's
Whale
by David Holman, directed by
Elsa Bolam
, set by
Andrew Lue Shue
, costumes by Jill Thomson, 1992, with (l-r) Jennifer Heywood, Roland Smith, Bruce Spinney (photo: Jill Thomson)
Spike Lyne was technical production manager for McGill University's Moyse Hall and there he has designed Arcadia, The Gut Girls and King Lear (among others). He also teaches at the National Theatre School of Canada. He is currently Technical director of the National Arts Centre's Indigenous Theatre department.
Because he works with unusual spaces (ie: outdoors and tiny, alternative spaces), his job is often to bring texture and depth to a work, which he does admirably well.
Profile by Gaetan Charlebois.
Last updated 2021-04-07