Bawtree, Michael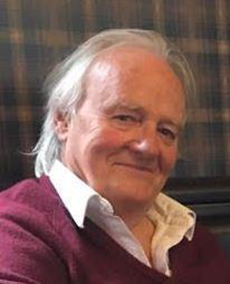 Michael Bawtree
Director born in Newcastle, Australia, in August 1937, and educated in England at Radley College, and Worcester College, Oxford University (B.A. in English Literature, 1961; M.A. 1963). He emigrated to Canada in 1962, at the invitation of his friend Bill Glassco, intending to stay for one year. His first work was editing a Royal Commission report on the CBC, and grading English essays at Victoria College, University of Toronto. Without any training or experience as an actor, his first acting gig was at the Crest Theatre as the ghost in The Enchanted by Jean Giraudoux (dir. Leon Major, with the ingenue, Martha Henry). In 1964, he also acted in Oh! What A Lovely War by Joan Littlewood at the Crest. For the CBC he acted in live television drama, including two British plays produced by David Gardner. He taught English for a term at the new Laurentian University in Sudbury, and at Victoria College. He also wrote book reviews for the Telegram.
Bawtree was the first resident dramaturg at the Stratford Festival (1964), working in various capacities with Michael Langham. His first play, The Last of the Tsars, an eleventh-hour rewrite of a commissioned work by an American playwright that had proved a disaster in its premiere at the Manitoba Theatre Centre, was performed in 1966 at Stratford (dir. Langham, starring William Hutt, Amelia Hall, Tony van Bridge, and Powys Thomas). In 1965, Bawtree began the drama program at the newly-founded and controversial Simon Fraser University, attempting to balance past practise and radical new ideas. He exercised his belief that theatre should by collaborative, a collective creation, without the leadership of a director. Acting is a response to life, rather than a substitute.
Disenchanted with the academic and political fractiousness at Simon Fraser, Bawtree returned to Stratford in 1969 as Literary Manager. However, invited to head the new Studio Theatre at the National Arts Centre, he initiated an improvisatory collective creation about revolution, without a playwright or director, which soon devolved into anarchy. The AD of Stratford, Jean Gascon, invited him back as Literary Manager, and the first director of Stratford's Third Stage. His productions there included: She Stoops to Conquer (1972), Murray Schafer's opera Patria II: Requiems for the Party Girl, Gabriel Charpentier's Orpheus (1972), and an opera --The Medium with Maureen Forrester. Bawtree resigned from the Stratford Festival in 1974, unable to work with the new AD, Robin Phillips.
For the next three years, Bawtree directed for theatres in the United States. In 1975, he co-founded COMUS Music Theatre (Toronto) with Maureen Forrester and Charpentier, before heading the theatre wing of the Banff Centre for the Arts from 1980 for ten years. His membership in the International Theatre Institute's Music Theatre Committee facilitated travel throughout Europe, the USSR, and Turkey. In Finland, he directed the Finnish language premiere of Oh! What a Lovely War in 1988, and over the next few years directed other Finnish musical theatre productions, and co-founded Sumute, a musical theatre company.
Bawtree was commissioned to write a one-woman play for Monique Leyrac in 1989: Sarah Bernhardt and the Beast premiered in Montreal and toured in Ontario and Quebec in English and French for the next two years.
In 1995, he founded the Atlantic Theatre Festival where he was Artistic Director until 1999.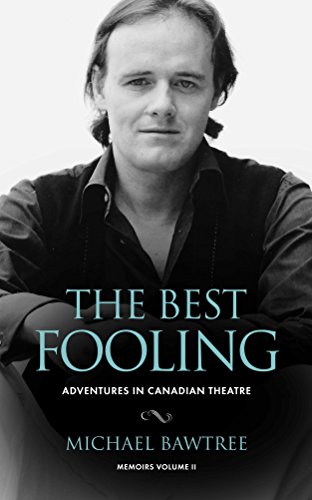 From 1990 to 2003, Bawtree was Director of Drama at Acadia University in Wolfville, Nova Scotia. He founded and was also Executive Director of the Joseph Howe Initiative in 2003, which celebrated Howe in his two hundredth year birthday. Bawtree performed the role of Howe in a CBC documentary, and later for the celebration of the beginning of democracy in Nova Scotia in 1758, touring throughout Nova Scotia, Ottawa, Boston, and London England.
His publications include: The New Singing Theatre, A Charter for the Music Theatre Movement (1990); Joe Howe to the Rescue (2004); and two books of memoirs: As Far As I Remember (2015); and The Best Fooling: Adventures in Canadian Theatre (2017).
He was awarded the Queen's Jubilee Medal for service to the community in 2003.
Sources: Eugene Benson, The Oxford Companion to Canadian Theatre. Toronto: Oxford UP, 1989.
Michael Bawtree. The Best Fooling: Adventures in Canadian Theatre, 2017.
Profile by Anne Nothof, Athabasca University
Last updated 2020-04-29