Miller, Joel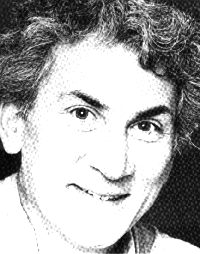 Quebec-based actor/director born in Los Angeles, California, but who has spent his entire professional life, since 1965, in Canada.
From 1968-71 Joel Miller was assistant Artistic Director of Theatre Calgary and directed some fifteen productions for the company. In 1977 he became Artistic Director of the English acting section of the National Theatre School of Canada and continued in the post until 1985. He has taught there for twenty years.
He was also co-Artistic Director of Montreal's POV Productions (with Simon Sachs and Harry Standjofski).
Joel Miller has directed several productions at Centaur Theatre, notably the premiers of Vittorio Rossi's works, as well as David Mamet's Glengarry Glen Ross.
As an actor, he has appeared at the Saidye Bronfman Centre (Hedda Gabler, and Arthur Miller's The Price, directed by Marti Maraden in April, 1999); at Centaur (The Caucasian Chalk Circle, and The Crucible, directed by Gordon McCall in January, 2000); the Piggery Theatre (The Wild Guys, Noises Off, Social Security, Stage Struck); and the Teesri Duniya Theatre production of Reading Herbron, directed by Wajdi Mouawad in May, 2000. In 2006, he played Falstaff in the Repercussion Theatre production of an amalgam of Shakespeare's history plays entitled Harry the King: The Famous Victories of Henry IV (dir. Paul Hopkins) in Westmount Park, Montreal.
He has served as president of Playwrights' Workshop.
Last updated 2021-05-17