Benson, Susan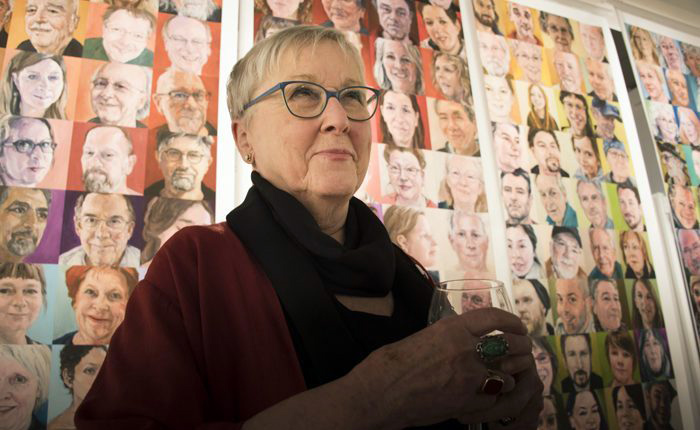 Susan Benson
Magnificent designer, resident at the Stratford Festival during the artistic directorship of Michael Langham, John Stephen Hirsch, Robin Phillips, and John Neville. She was born in Bexley Heath, Kent, England, April 22, 1942. She studied at the West of England College of Art and then designed for the Royal Shakespeare Company and BBC TV. She came to Canada with her parents in 1966, and lived in Victoria. Her first design work was for Vancouver Playhouse productions, working with Joy Coghill and Malcolm Black.
Although she has designed for many other theatre companies, including Manitoba Theatre Centre, Neptune Theatre, Young People's Theatre and in April, 2002, Canadian Stage's production of Tom Stoppard's Indian Ink, she is most recognized for her work at Stratford. Among her many designs for the company is the touring production of The Mikado (1983), and productions of Cabaret (1987), The Tempest, HMS Pinafore, The Merry Wives of Windsor, The Gondoliers, The Pirates of Penzance (1994), Iolanthe and Taming of the Shrew .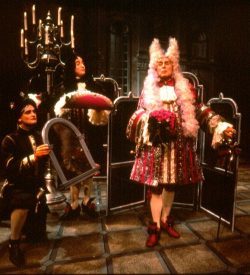 She has also designed for opera and ballet (the 1999 production of Madama Butterfly at Victoria Opera; Death in Venice, La Forza Del Destino, Madama Butterfly, The Golden Ass for the Canadian Opera Company; The Ballad of Baby Doe for New York City Opera, and The Gondoliers for Opera Australia.
Susan Benson has an uncanny ability to bring together a curator's eye for historical detail, a painter's eye for colour and texture, and a compelling vision that synergizes the two to give a uniquely modern look to the productions with which she is involved.
She has taught at the National Theatre School of Canada, and in universities across Canada and in the U.S.
She has received many awards for her work, including the 2000 Banff Centre National Award, eight Dora Mavor Moore Awards, and a Jessie Richardson Award.
Susan Benson is married to lighting designer Michael J. Whitfield. She currently lives on Salt Spring Island on the West Coast of Canada, where she has a studio, and paints colourful and quixotic portraits of local inhabitants, still life and landscape.
In 2019, a book on her work by theatre and film designer Patricia Flood was published by Firefly Press, entitled Susan Benson: Art and Design.
Website: www.susanbensonart.com
Profile by Gaetan Charlebois and Anne Nothof
Last updated 2020-04-14